Meghan Markle Announces First Children's Book Based On Father's Day Poem She Wrote For Prince Harry
Meghan Markle is an actress, duchess, podcast producer and now, an author!
Article continues below advertisement
On Tuesday, May 4, the brunette beauty announced that her first children's book, The Bench, will be published on June 8.
In a press release, Meghan explained that the book — which explores the relationship and bond between fathers and sons as seen through a mother's eyes — was inspired by a Father's Day poem she wrote for Prince Harry. The couple is parents to son Archie, who turns 2 on Thursday, May 6, and expecting their second child together over the summer.
Article continues below advertisement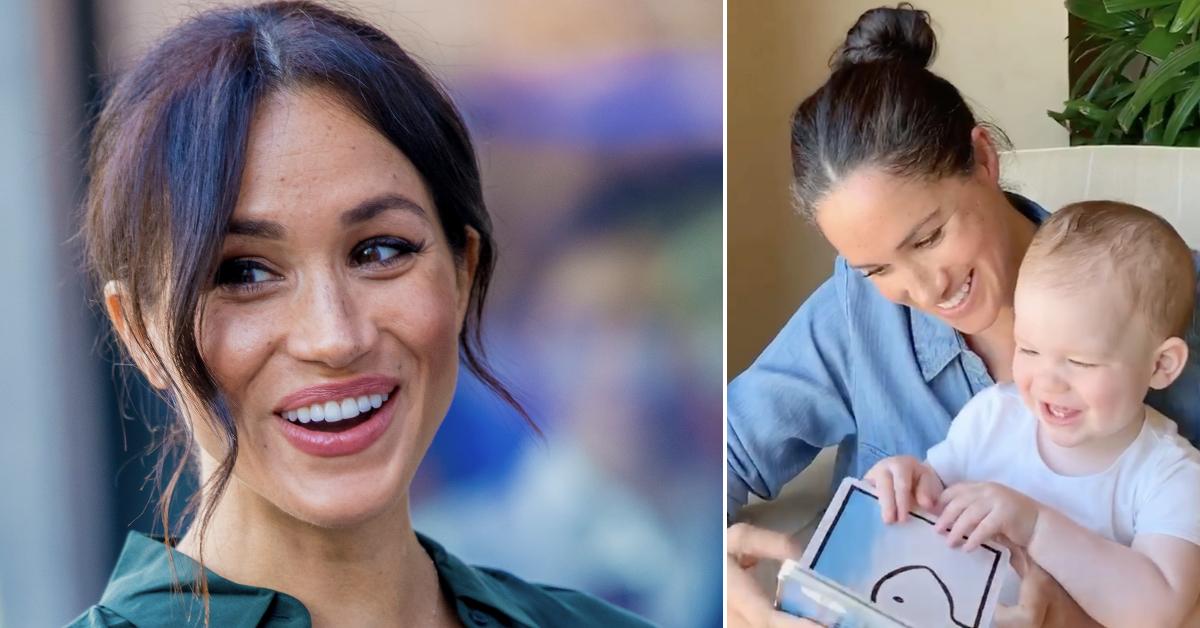 Article continues below advertisement
"The Bench started as a poem I wrote for my husband on Father's Day, the month after Archie was born," the Duchess of Sussex said in the press release. "That poem became this story."
She added: "My hope is that The Bench resonates with every family, no matter the makeup, as much as it does with mine."
Article continues below advertisement
The book is published by Random House Children's Books and illustrated by Caldecott-winning artist Christian Robinson, whom Meghan praised in her press release.
"Christian layered in beautiful and ethereal watercolor illustrations that capture the warmth, joy, and comfort of the relationship between fathers and sons from all walks of life," Meghan said. "This representation was particularly important to me, and Christian and I worked closely to depict this special bond through an inclusive lens."
Article continues below advertisement
In the press release, the soon to be mother-of-two is described as "a mother, wife, feminist, and activist" who "currently resides in her home state of California with her family, two dogs, and a growing flock of rescue chickens." (Harry and Meghan moved into their $14.65 million Montecito mansion near Santa Barbara after they stepped back from their senior royal duties last year).
On the book's cover, there is an image of a bench beneath a tree with birds nearby. An interior illustration from the book shows a father in a military uniform warmly greeting his excited son as his wife watches the interaction through the home window. The father in the photo may be presumed to be Harry — a military veteran who served as a captain in the British Army.
Article continues below advertisement
Another illustration shows a father resting under a tree with his young son with the words: "From here you will rest. See the growth of our boy," written above the image.
The debut of Meghan's book comes after she and Harry signed two multi-million dollar deals with Netflix and Spotify last year. The power couple is also serving as Campaign Chairs for Global Citizen's VAX Live: The Concert to Reunited the World to help get the COVID-19 vaccines distributed to everyone around the world.