SHOPPING
Hailey Bieber Approved TikTok Viral Hair Stick Is On Sale For 50% Off On Amazon! — Shop Now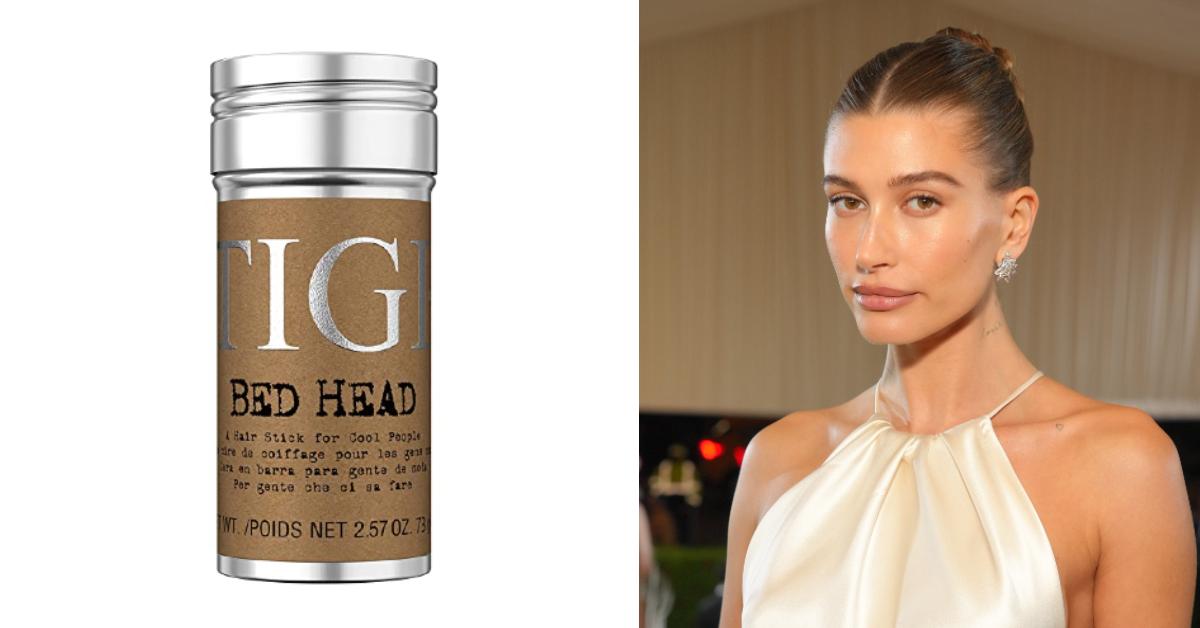 All products featured on OK! Magazine are independently selected by our editors. However, when you buy something through our retail links, OK! Magazine may earn an affiliate commission.
It's a slicked bun summer! Hailey Bieber's hair styling secret has been revealed — and lucky for us, it's on sale now for 50% off on Amazon!
The celebrity-favorite slicked back hairdo has been trending for a while now, but sometimes it seems rather impossible to achieve the same amount of shine and hold we see on the most stylish of stars.
Article continues below advertisement
What Does Hailey Bieber Use To Slick Her Hair Back?
According to a question-and-answer TikTok posted by social media influencer Arielle Lorre, the original go-to styling product the stunning model and her bestie Kendall Jenner would use was the Tancho Tique Stick.
"When I went to the Emmy's this year, I had Kendall and Hailey's hairstylist Iriniel [De Leon] do my hair," the social star said in the viral video. "She taught me about Tancho, which is what they use to slick back their hair."
Unfortunately, the reveal of this ultimate styling secret caused the product to completely sell out — and fast. The hair hack has been off of shelves since Lorre's viral video back in March, and it could be months before we see it restocked in the United States again.
Luckily, Bieber's stylist, De Leon, revealed a Tancho dupe she found may even be better than the original. Many customers noted they disliked the Tancho stick due to its overpowering Lavender scent. The hair professional discovered the Bed Head by Tigi Hair Stick provides just as superior slicked results.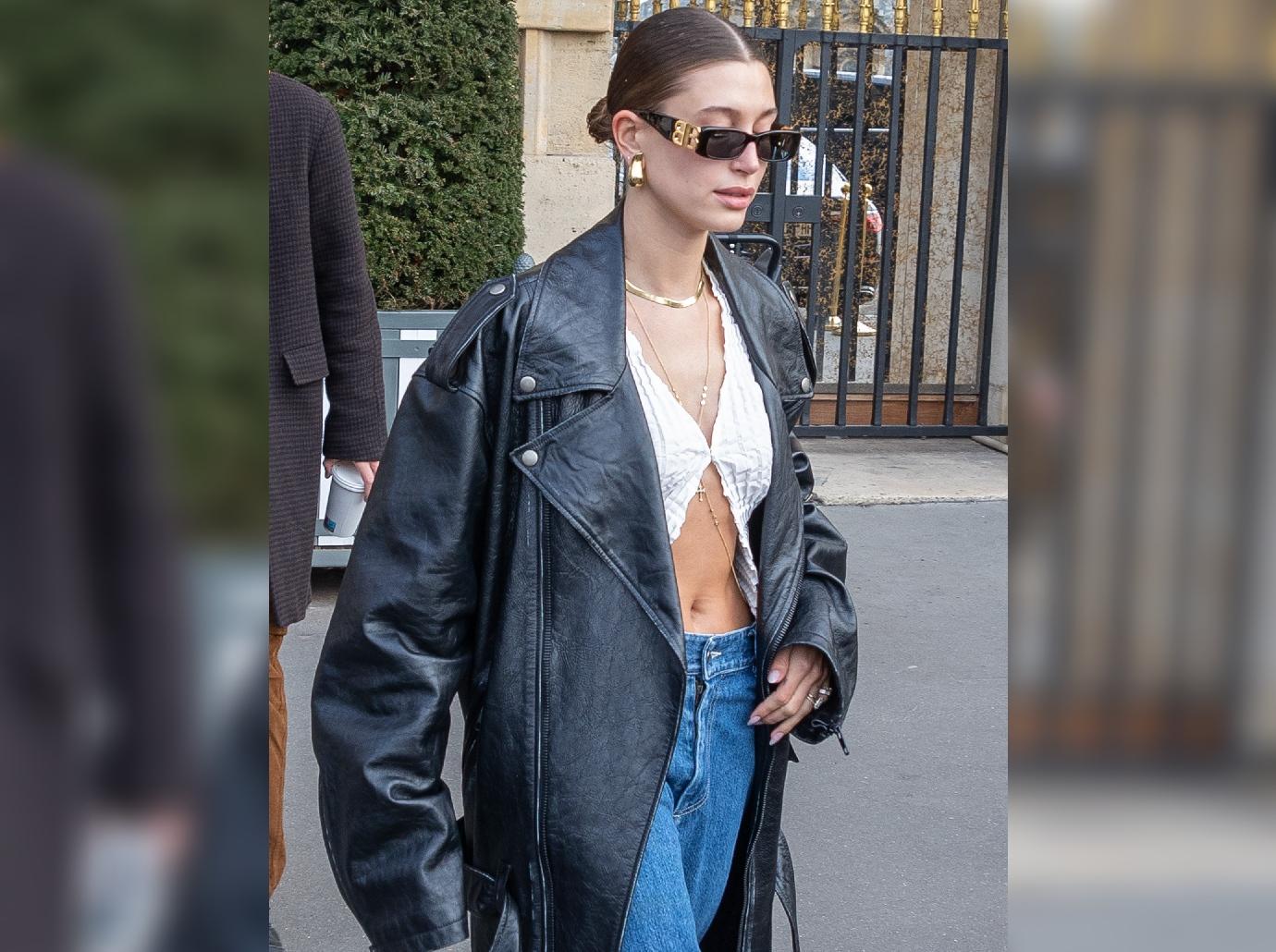 Article continues below advertisement
Why Do You Need The Bed Head Hair Stick?
The wax hair stick is the perfect on-the-go hack. It is small, lightweight and can easily be thrown in your purse for travel-ready glam.
Late to work? No need to worry — slick your hair in seconds before heading into the office for a sophisticated finish.
Last minute humidity causing your hair to frizz? Good thing you have your hair stick!
Not only is this hair hack a complete problem solver, but numerous viral TikTok videos have confirmed just how amazing this product is. While attempting to achieve the slicked-back trend, many end up with too much gel and hairspray in their hair, resulting in a greasy, high product hair fails. But now, the days of struggling to style are over, as the wax stick requires very little product to leave you with the long-lasting results you desire.
How Do You Slick Your Hair Like Hailey Bieber?
Part your hair down the middle using a tail comb.
Take your hair and tie it tightly in a low bun while brushing away any bumps.
Use the Bed Head by Tigi Hair Stick to evenly start slicking back your hair.
Finish off by brushing with a coarse bristle brush from edges to the tied up bun.
And just like that — you have achieved the celebrity slicked back bun! This hairstyle is so easy to complete that you may never want to wear another hairstyle again! The 'do is extremely ideal for those with busy lives and endless time crunches. It also makes any outfit look a bit more spruced up with a clean, aesthetic finish.
THE DAILY CHECKOUT: THE CUSTOM, HAILEY BIEBER-INSPIRED JACKET OUR E-COMMERCE DIRECTOR LOVES — SHOP NOW
Article continues below advertisement
Is The Slicked Back Hair Trend Still In Style?
Duh! The slicked back hair trend carried into 2022 in full force (thankfully) and it looks like it's here to stay. There are so many different routes to take when hopping on this hair trend. If you want to switch up the bun style, many celebrities rock slicked back ponytails or half-up hairdos.
The reason this trend is such a lifesaver is because of its versatility. Feeling lazy and want to throw on a pair of sweatpants and oversized sweatshirt? You can still feel "done up" by simply styling the slicked back bun and adding some flashes of cute jewelry. Headed to work? The slicked back bun and blazer duo is the perfect sophisticated style. Time to workout? You can now enjoy your workout with no more baby hairs flooding your face. Date night? No problem — lock in those luscious locks and show off your stunning facial features.
If you still aren't convinced, the 50% sale happening right now might do the trick. The Bed Head by Tigi Hair Stick is currently on sale on Amazon for only $9.99 compared to the regular price of $19.99. Act fast before it's too late!
Want to achieve Hailey Bieber's slicked back style? OK! helps you shop the product her hairstylist is raving about and other necessary hair tools from Amazon below!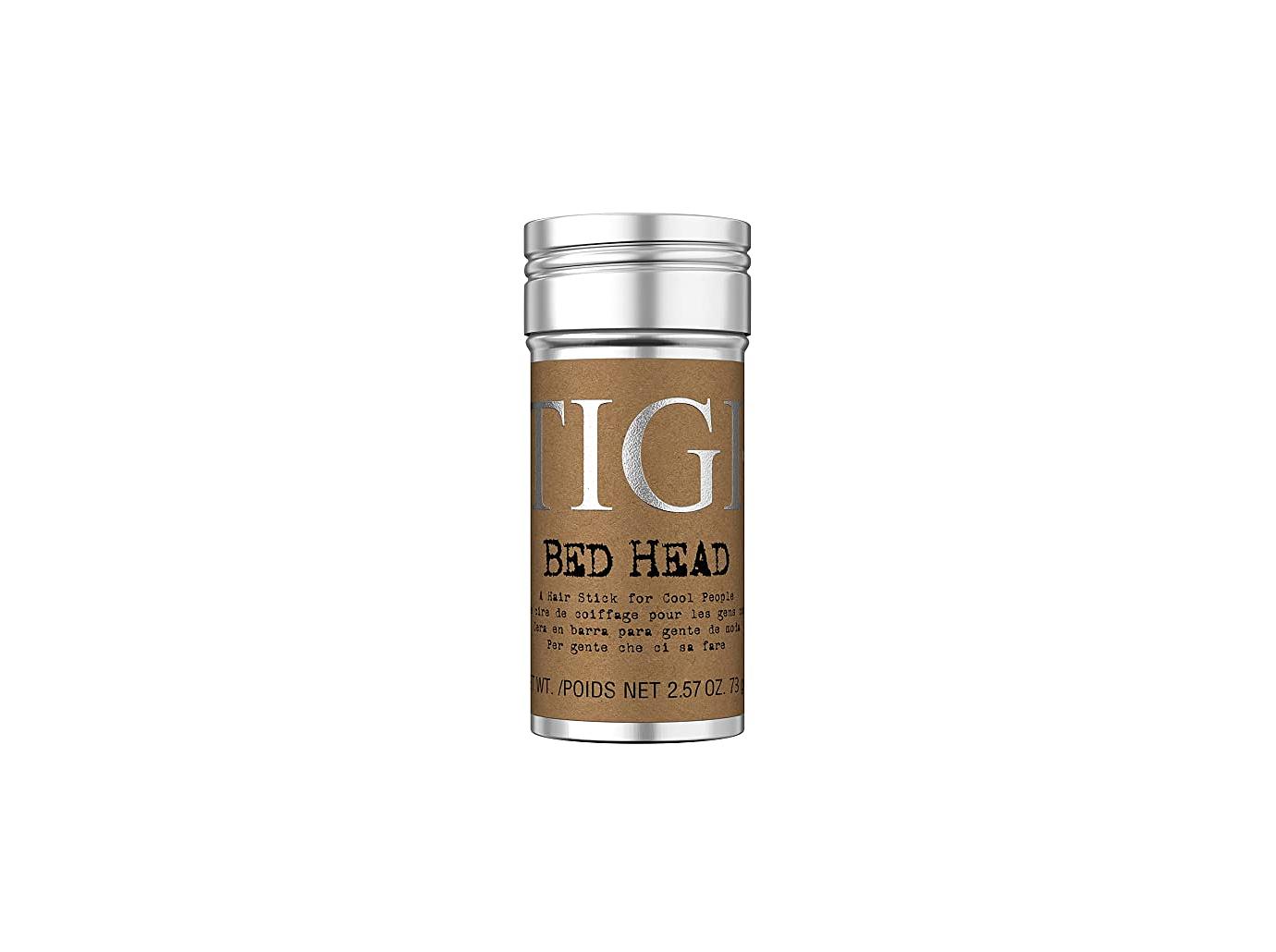 SHOP NOW/SEE IT
Bed Head by Tigi's Hair Wax Stick for Strong Hold is on sale now retailing for $9.99 (regularly $19.99) at amazon.com.
Article continues below advertisement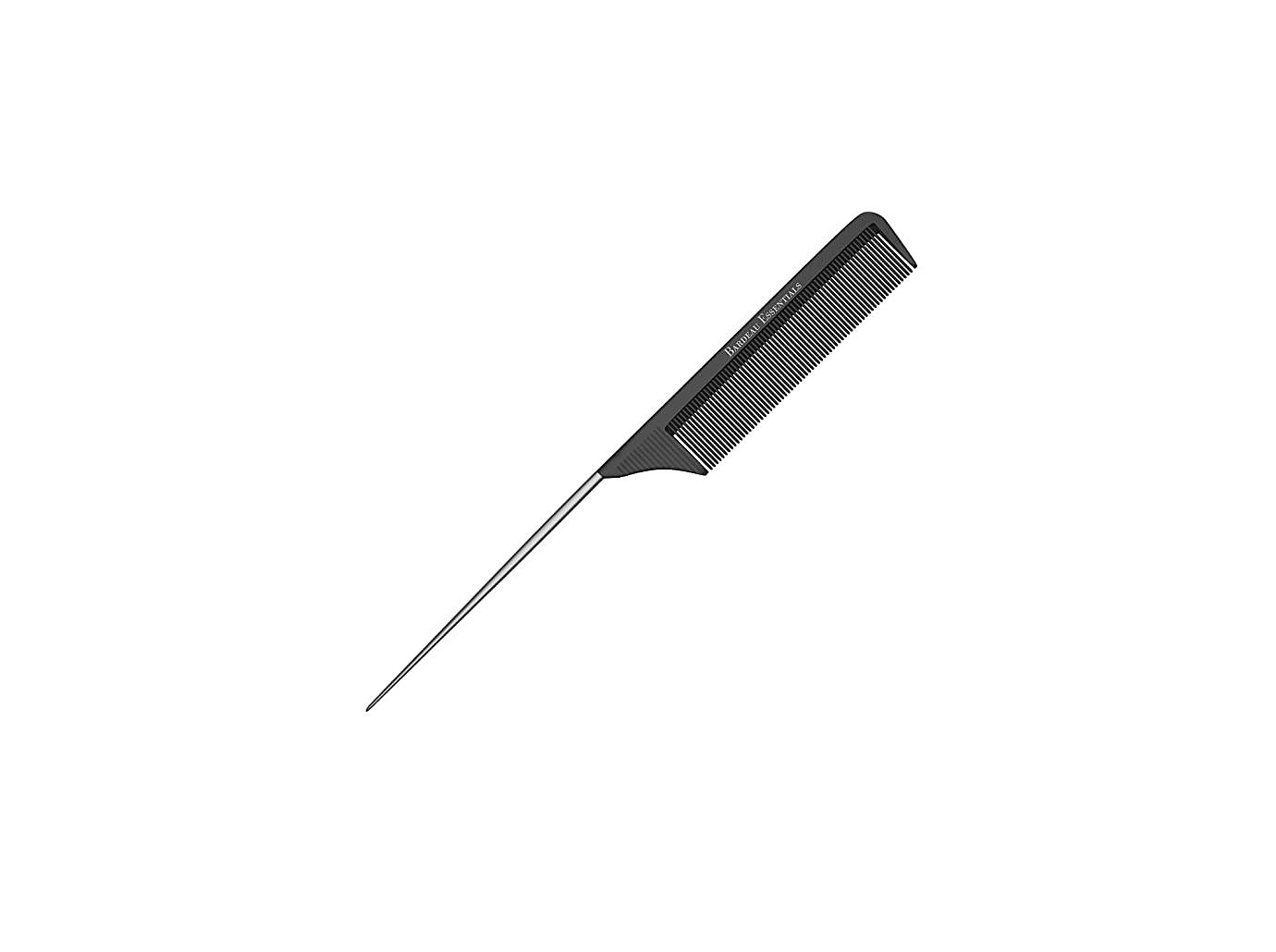 SHOP NOW/SEE IT
Bardeau Essential's Professional 8.8 Inch Tail Comb retails for $7.99 at amazon.com.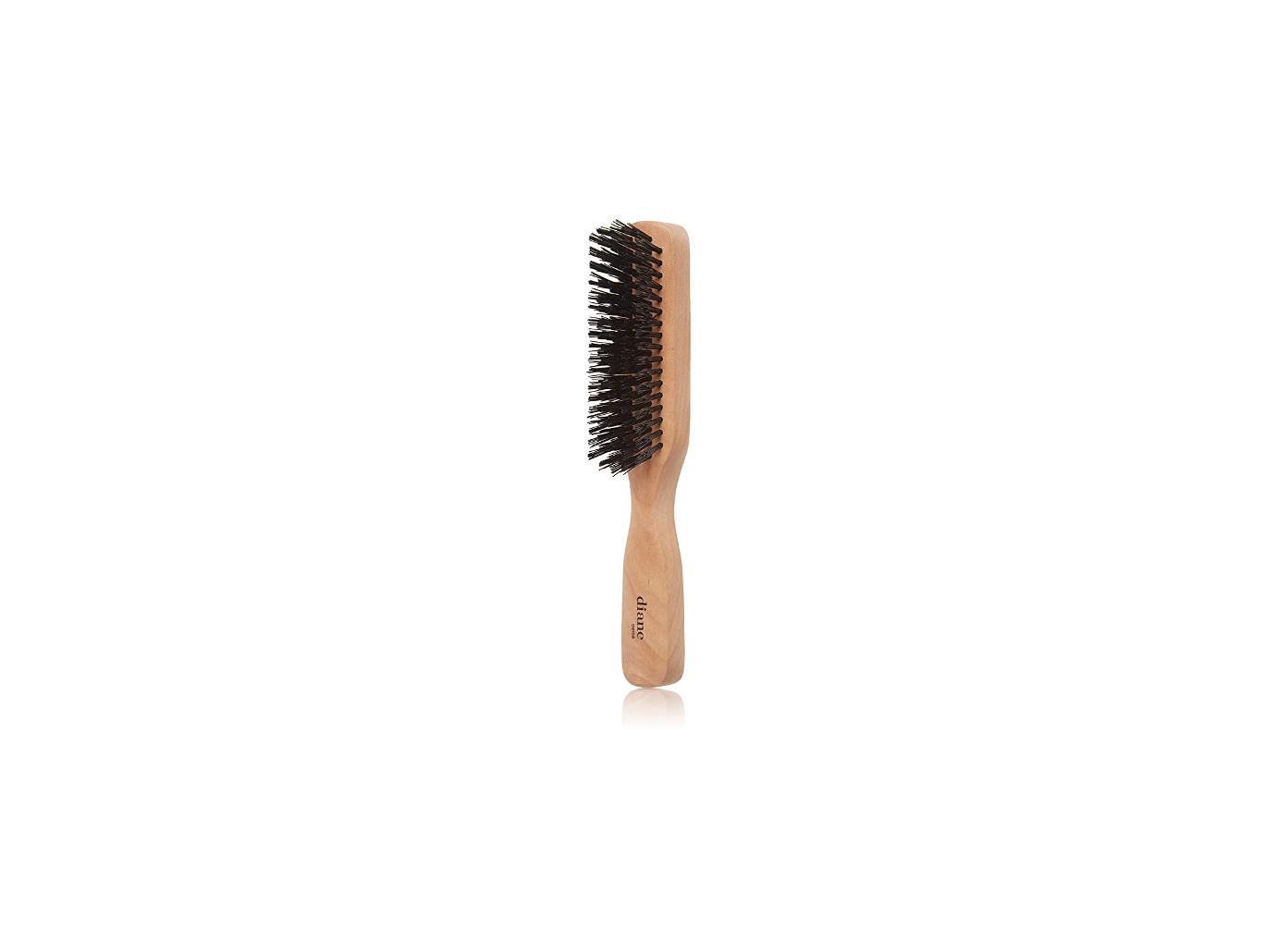 SHOP NOW/SEE IT
Diane's Extra Firm Nylon Bristle Styling Brush retails for $5.35 at amazon.com.