SHOPPING
Self Tanner: Everything You Need To Know For The Perfect Summer Glow — Get The Look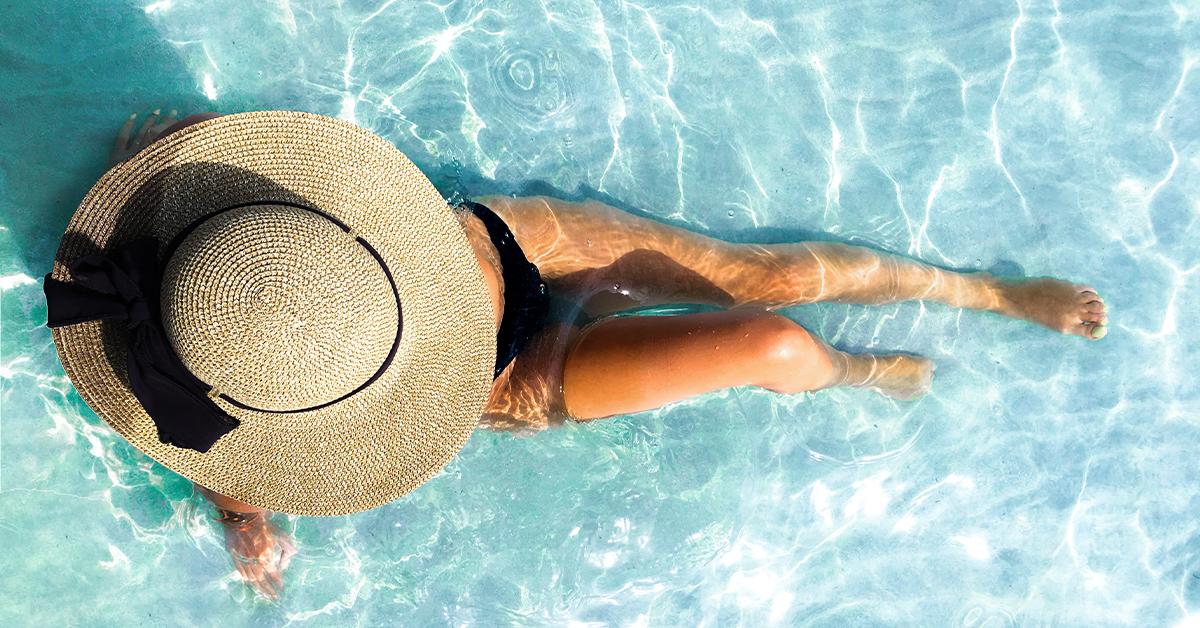 All products featured on OK! Magazine are independently selected by our editors. However, when you buy something through our retail links, OK! Magazine may earn an affiliate commission.
With summer on the horizon, getting a seasonal, bronzed glow has emerged to the forefront of the beauty world. But if you don't want to risk damaging your skin by laying in the sun, or if you — much like many of our red-haired staffers — can't tan no matter how hard you try, self-tanners offer a sunless solution.
From how to prep for a self-tan to what type of product you should pick up, here are three expert-backed tips for the perfect tan this summer.
FAKE A TAN IN THE DEAD OF WINTER WITH CELEBRITY TANNING EXPERT SOPHIE EVANS' TIPS
Pick A Product
Rock Your Tan
Article continues below advertisement
Proper Prep
Although you may not need a formal appointment for self-tanning, deciding when you want to apply the product is a seemingly crucial step in the bronzing process, allowing for enough time to prep the skin.
"The best advice for every client is to exfoliate your entire body the day/evening before or first thing in the morning if your treatment is later that evening," self-tanning expert and St. Tropez ambassador ​​Sophie Evans recently explained to Town & Country.
While Evans asserted "you can exfoliate immediately before having a spray tan if the correct [oil-free] product is used," celebrity spray-tan artist Isabel Alysa seemingly takes a more conservative approach, advising that tanners prep at least 24 hours before applying product.
"I think one of the biggest mistake people make is that they exfoliate right before their appointments or they'll take a shower with lots of soaps," Alysa told E! News. "You should be exfoliating and preparing your skin 24 to 48 hours in advance and that also includes shaving. The number one cause for streaks in any spray tan or self-tanning application is the razor residue that was leftover from shaving right beforehand. You shouldn't shave right before tanning."
The reason for this, she said, comes down to how these steps impact pore size and therefore, the way the tanning solution will settle into the skin.
"You need to do all your skin preparation the day before because if you do not, your pores are wide open," she continued. "Sometimes, if you shower and exfoliate right before your spray tanning or self-tanning appointment, the chances are the self-tan or spray tan will not achieve its dark color because your pores are wide open."
While it may be best to save the shaving and exfoliating for the day before, there are still steps you can take on tan day — namely, steering clear of any creams, lotions, perfumes and other oil-based products that can interfere with absorption.
Pick A Product
With all your prep work completed in advance, the time has come to pick your product, a task that can seem daunting to at-home tan newbies.
To Alysa, the key to success is sticking with what you know. "I feel like if you're new to self-tanning, you definitely want to start with something that's formulated like something you are used to using already in your routine," she explained. "If you are used to applying a spray on a regular basis, like a facial mist, using a self-tanning spray might be smarter and easier for you. We're all used to applying lotion, right? Using a self-tanning lotion would be a great start to using tanner."
As such, she recommends reaching for a gradual, lotion-like self-tanner instead of a mousse.
"For someone that's new to self-tanning, who may be scared to try something new, my go-to wouldn't be a mousse," she said. "It would actually be a gradual tanning lotion because you just apply a lotion. You can use it with your hands as long as you wash your hands right after. Or you can apply it and just even circular motion, just how you would put lotion on yourself."
Another helpful hint when it comes to selecting a formula is opting for products with built-in bronzers to avoid streaks, splotches and other unpleasant surprises once the tan develops.
"I personally feel beginners are best using a self-tanner with a built-in bronzer so they can see where they are applying," Evans told Allure last year, noting that they are "easy to apply as a body lotion and will develop a subtle glow and can be used daily to build your desired tan tone."
Article continues below advertisement
Rock Your Tan
After rubbing in your tan, the next step is to enjoy your bronzed glow — being mindful of water and tight clothing immediately after applying the product.
"While your tan is developing you should completely avoid getting wet. This includes perspiring, swimming, showering and/or getting caught in the rain!" spray tan artist Kristyn Pradas, whose line of self-tanning products has been used on the cover of Sports Illustrated, told Town & Country. "You also want to avoid tight clothing, especially pants with inseams such as jeans and some leggings, as well as tight cuffed pants/sweatpants, etc."
COME SAIL AWAY WITH OK!'S CURATED RESORT WEAR 2022 MUST-HAVES FOR YOUR NEXT RELAXING RETREAT UNDER THE SUN! — SHOP NOW