STYLE
Fake a Tan in the Dead of Winter With Celebrity Tanning Expert Sophie Evans' Tips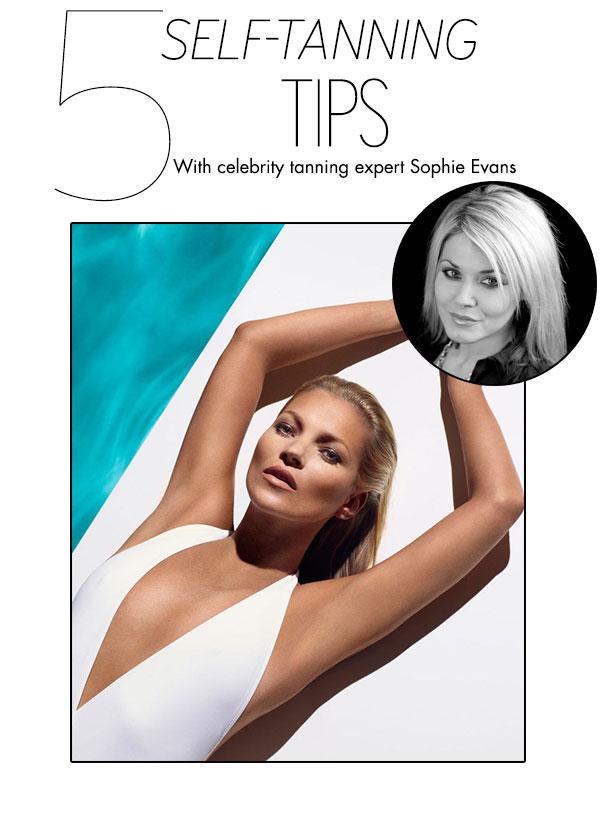 St. Tropez Tanning Expert Sophie Evans helps stars like Louise Roe, Carly Steel, and Jaimie Alexander get red-carpet-ready all the time and now she's sharing her sun-kissed skin secrets with you to recharge a dull complexion in the middle of winter. Follow her tips below to be beautifully bronzed in no time!
The Ultimate Guide to Brighter, Whiter Teeth This Holiday Season
1. Exfoliate Your Skin Regularly
Article continues below advertisement
The number one rule to self-tanning is to exfoliate prior to application, but light exfoliation in between applications is just as important. Not everybody's skin fades evenly, so exfoliate lightly every few days to guarantee your tan stays natural-looking.
2. Alternate Your Tanning Products
Maintaining a healthy glow is easy if you follow this formula: use a self-tanner (dark instant color) every 10 -14 days and boost the color with a gradual tanner (very light color) every 3-4 days.
3. Self-Tan Your Face
My top way to tan the face is to spray it! Try St. Tropez Self Tan Bronzing Spray because it's super-fast and no blending is required. Simply pull your hair back and spray about 8 inches down the center panels of the face, sweeping under the jaw, then across the cheeks for a defined, contoured look. Your face will normally need to be reapplied every 3-4 days.
4. If You Can't Tone It, Tan It!
Article continues below advertisement
That doesn't mean we have to take our skin to a ridiculously dark tone to hide our embarrassing bits, but contouring helps. A darker tone will make you appear slimmer, so apply a lighter layer of self-tanner all over the body, then sculpt with a darker tan. My favorite product is St. Tropez Self Tan Dark Bronzing Spray, because it's the equivalent of wearing two layers of the regular self-tan color.
5. Let Your Tan Develop to Its Full Potential
A self-tan—be it gradual or dark—needs time to develop so it lasts, which means no showering for 8 hours after application and no heavy sweating or swimming for at least 12 hours.