SHOPPING
The Daily Checkout: The Best Highlighter For The 'Hollywood Look' As Told By Our Deputy Editor — Shop Now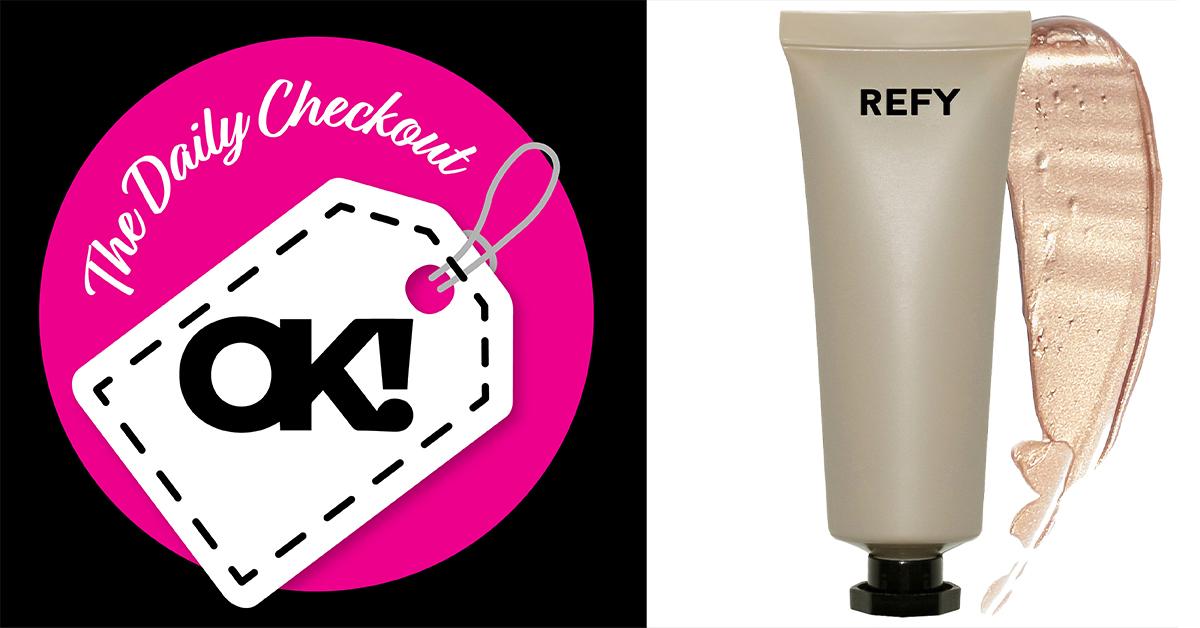 All products featured on OK! Magazine are independently selected by our editors. However, when you buy something through our retail links, OK! Magazine may earn an affiliate commission.
Welcome to The Daily Checkout a new, daily series where our editors share their favorite beauty and fashion products. From tried-and-true makeup staples to newly-tested items we already adore, we'll be breaking down what we love and why — for the sake of beauty itself.
As a self-described highlighter person, OK!'s Deputy Editor Nikki Schuster says glowy products have become a must-have element of her makeup routine.
"I love kind of having — whether it be blush or a highlight — something that makes your skin pop," she says.
WANT A FLAWLESS FACE LIKE MEGAN FOX? GET HER 'LIGHTER THAN OLIVE OIL' MOISTURIZER FOR LESS THAN $12 — SHOP NOW
But the Refy Gloss Highlighter, Nikki's latest go-to which she says she first discovered on TikTok last month, isn't your older sister's 2016 Champagne Pop. A cream illuminator with "​​subtle golden undertones with a glass-like glow finish," per its Sephora description, Nikki says the highlighter consistently outperforms its peers. Offering a "dewy look" in "a completely new way" the editor credits the product with giving her an infallible glow in any lighting condition.
"Usual highlighter kind of glistens if you turn your head in the right way or depending on the way you're looking at something" she explains. "But this, it's so shimmery, and not in the aggressive way."
And it's not just Nikki who's blown away by this product's ultra-consistent luminescence and ability to capture what she describes as the high-cheekboned "Hollywood look". Each time she's sported the product in public, she says her shimmering skin has regularly garnered comments from strangers.
"I've been complimented every single time I've worn it out and I — at this point — have worn it out a lot," she shares. "I always get called out for 'Where'd you get it? How do I find it? What is it?' because no matter the angle, you can see it and it's shimmery."
​​Keep scrolling to shop this OK! skincare must-have for yourself — you can thank us later!
WANT A FLAWLESS FACE LIKE MEGAN FOX? GET HER 'LIGHTER THAN OLIVE OIL' MOISTURIZER FOR LESS THAN $12 — SHOP NOW
Article continues below advertisement