SHOPPING
Acing Skincare: Tennis Superstar Venus Williams Announces Two New Sunscreens In Credo Beauty Collab — Shop Now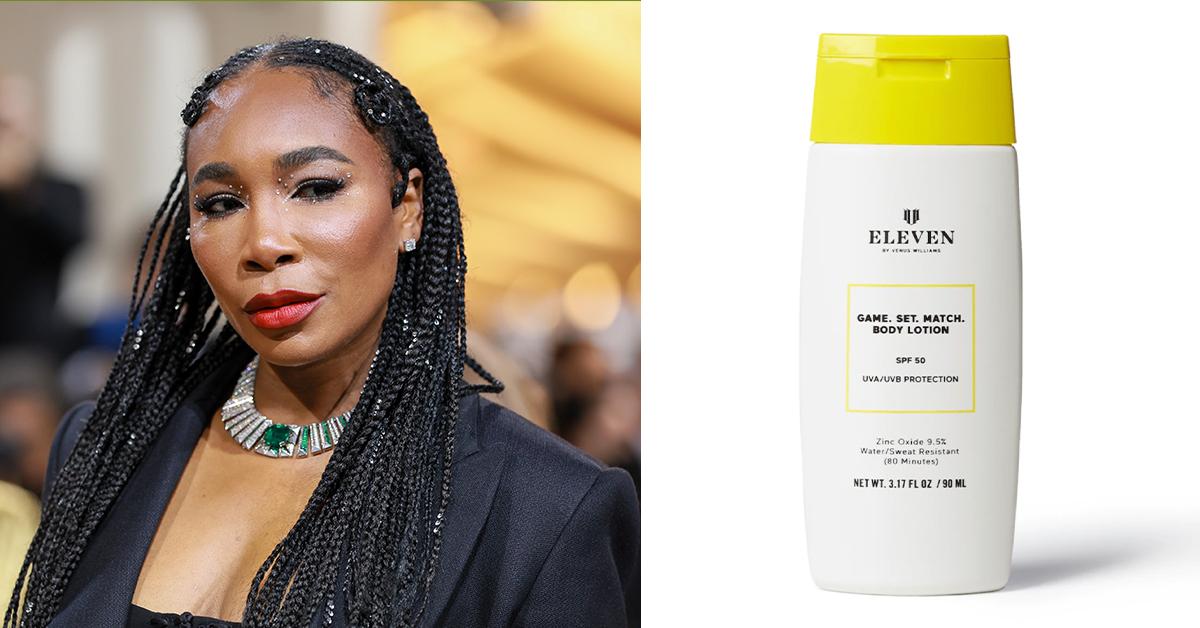 All products featured on OK! Magazine are independently selected by our editors. However, when you buy something through our retail links, OK! Magazine may earn an affiliate commission.
After spending nearly 30 years as one of professional tennis' most valuable players, it seems legendary athlete Venus Williams has finally cemented her icon status in yet another game — the skincare game.
Earlier this month, the tennis star announced she doubled up with clean beauty retailer Credo Beauty on two brand new sunscreens: The Game Set Match Body Lotion with SPF 50 and the Ace The Day Face Lotion with SPF 30, which will hit retailers later this summer.
TOP 6 CBD COMPANIES TO LOOK OUT FOR IN 2022
"I'm so excited to launch new products with Credo and give customers even more options to protect their skin from sun damage," the tennis star and founder of lifestyle brand EleVen told People. "It's something I'm passionate about and it's important to me to work with a company that feels the same way."
Article continues below advertisement
Beyond protecting those who wear the product from the sun's harmful rays, Williams said the two new sunscreens will also look natural on individuals of all skin tones, an important attribute that often goes overlooked in SPF products.
"I've found that many natural sunscreens leave a white cast, so for myself and Credo, it was a priority for our formulas to not only protect, but to be lightweight, adaptable and work for every skin tone," the athlete told Gotham magazine earlier this month of the body lotion. "It's compatible with the darkest of skin tones and the lightest of skin tones, because sun protection is critical regardless of the color of your skin."
But this isn't the first time Williams and Credo have worked together to create inclusive SPF products. Back in 2020, the skincare dream team served up the On-The-Defense Sunscreen with SPF 30 and the Unrivaled Sun Serum with SPF 35, offerings the five-time olympian said were influenced by her approach to sun protection.
"I am covered from head to toe when I'm outside: long sleeves, long pants, and sunscreen," she told Allure at the time. "I try to protect my skin as much as I can."
So take it from Williams — get like the pros and rock your SPF!
WANT A FLAWLESS FACE LIKE MEGAN FOX? GET HER 'LIGHTER THAN OLIVE OIL' MOISTURIZER FOR LESS THAN $12 — SHOP NOW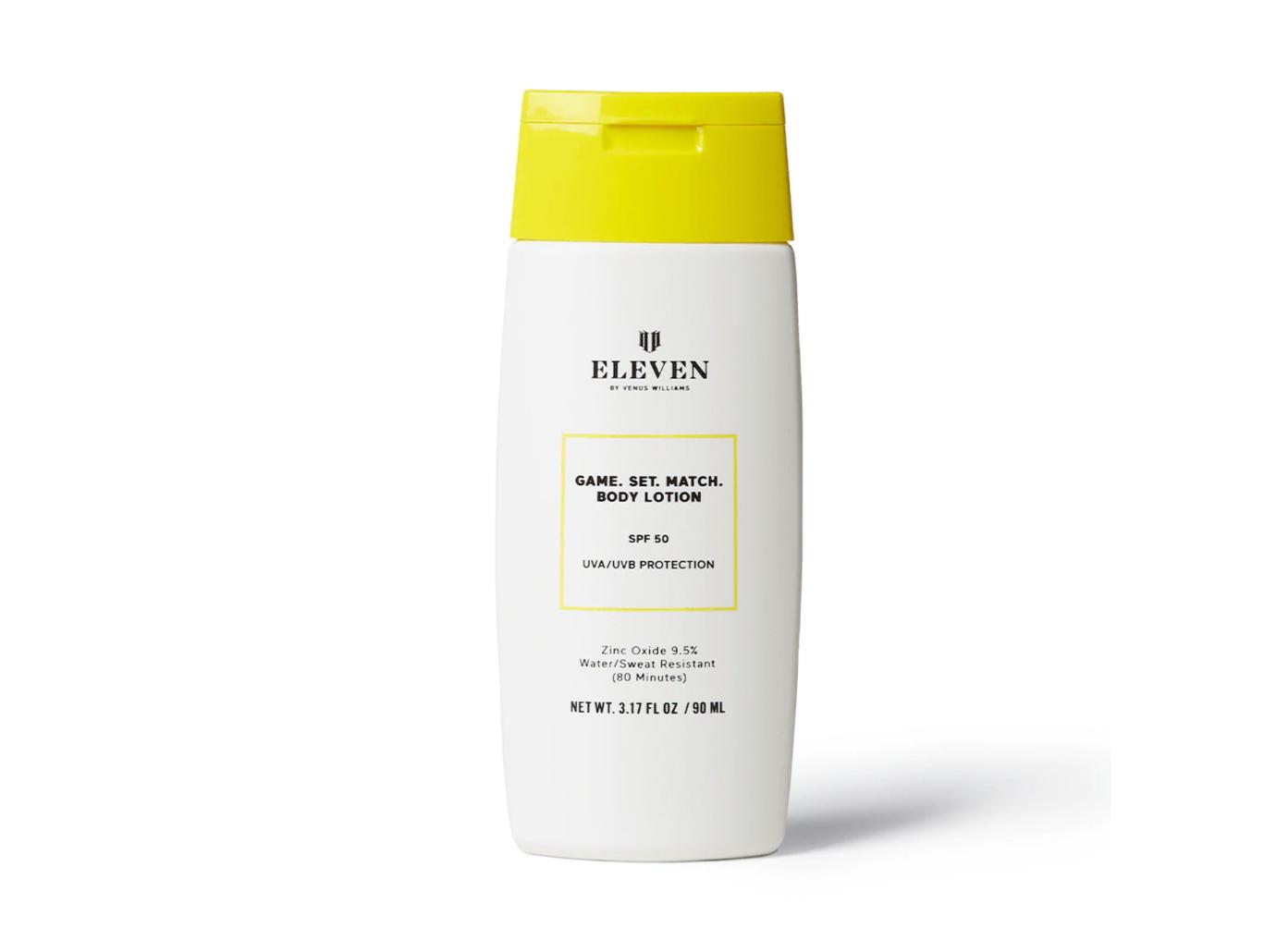 SHOP NOW/SEE IT
EleVen by Venus Williams' Game. Set. Match. Body Lotion SPF 50 retails for $38 at credobeauty.com.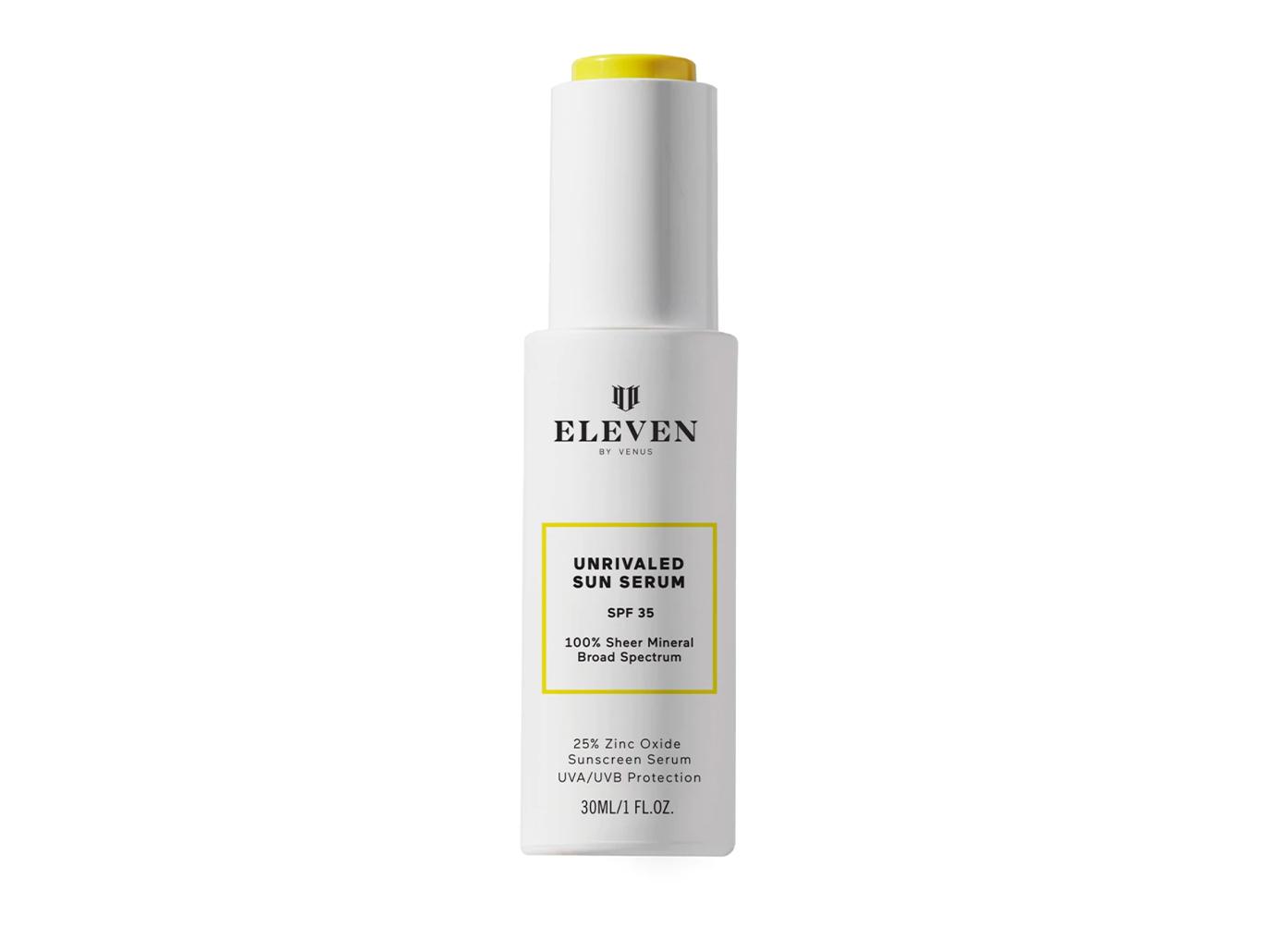 SHOP NOW/SEE IT
EleVen by Venus Williams' Unrivaled Sun Serum with SPF 35 retails for $50 at credobeauty.com.