Archive
Kim Kardashian AND Kendall Jenner Nude In Photo Shoot—See The Naked Photos!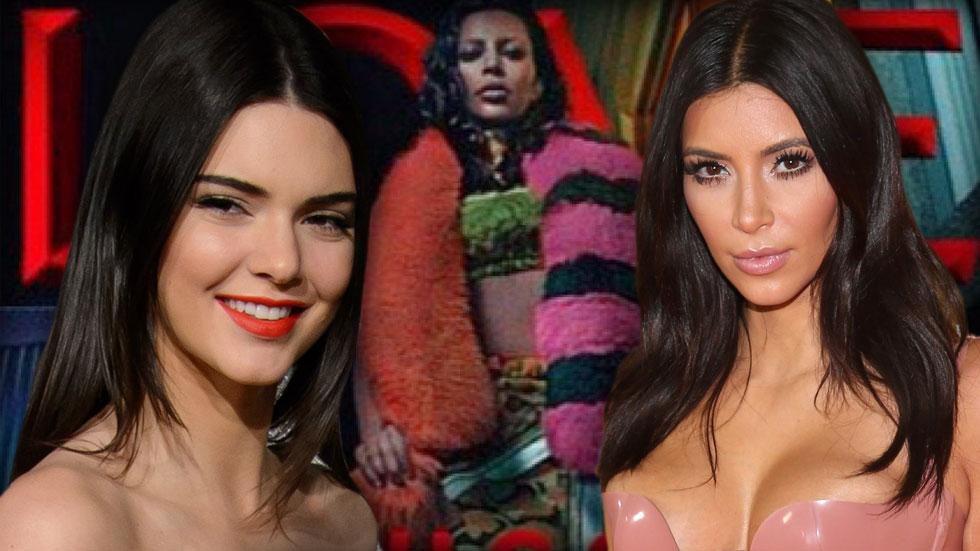 Kim Kardashian's naked photo shoot for Paper magazine may have "broken the Internet" but add in Kendall Jenner nude and it gets really crazy!
Both sisters bared it all for the latest issue of Love magazine and the leaked photos are shocking!
PHOTOS: Kim Kardashian's Most Naked Instagram Pics
Kendall, who has shown her goods before during her many runway moments, is topless in her spread, wearing just tiny black Balenciaga shorts and lace up shoes. However, the 19-year-old's body was digitally-altered giving Kenny much bigger breasts than we're used to seeing.
Article continues below advertisement
In Kim's picture, there are no clothes involved! The 34-year-old is shown in yet another full-frontal shot as well as a shocking glimpse of her booty from behind bent over, which really shows it all. PHOTOS: Kendall Jenner's Most Naked Instagram Pics
Some of the other photos of Kim, which have yet to be officially released by the magazine, show her in Prada clothes and with a blow up doll.
The Love magazine issue, featuring the Kendall Jenner hits newsstands on February 9.