HEALTH
Actress Hilary Swank Suing SAG/AFTRA Over Cancelled Ovarian Cyst Treatment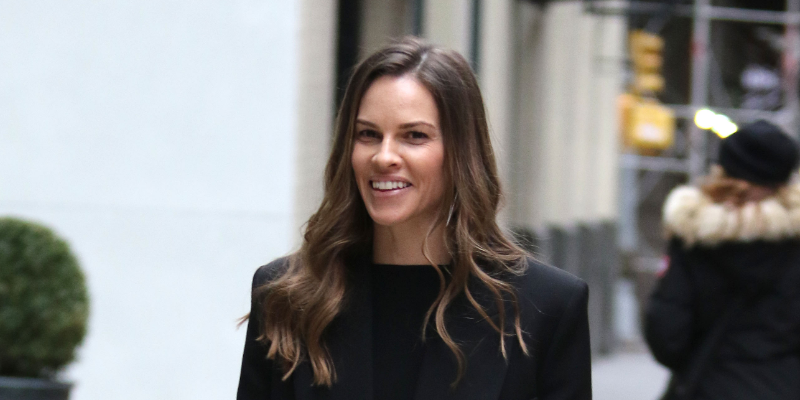 Actress Hilary Swank said that she will be suing the Screen Actors Guild - American Federation of Television and Radio Artists (SAG/AFTRA) Healthplan after being denied coverage for the treatment of malignant ovarian cysts.
In a statement, the actress said that women need to be treated fairly. Swank was diagnosed with ovarian cysts in 2008, but in 2015 the trustees "stopped allowing Swank's claims for treatment of ovarian cysts," Swank wrote in her court statement.
Article continues below advertisement
CONFUSED MUCH? HILARY SWANK SAYS FANS THINK SHE'S JENNIFER GARNER
"I'm suing SAG/AFTRA Healthplan. It's time we are treated fairly. I have experienced it in my own life, and I continually read about it across social media and in the press. Their policies are antiquated, barbaric and primarily view the role of women's organs solely as a means for procreation," she said of the health plan's policies.
The stems from the trustees pointing to an exclusion in the Plan for 'infertility treatment,' "relying on the notion that the only purpose of preserving the health of an ovary is to procreate."
She added that the Trustees repeatedly said that "there was no medically necessary reason to treat or monitor ovarian cysts other than for 'infertility treatment."
Confirming that she is taking legal action, she concludes with: "SAG/AFTRA Healthplan claim they treat and protect all their members equally. I don't believe this is true. If you're a woman suffering from female health issues, I have no doubt you'll agree with me. If you're a man, ask your mother, your daughter, your sister, or a girlfriend. I already know the answer."