STYLE
Travis London's Healthy Chic Eat of the Week!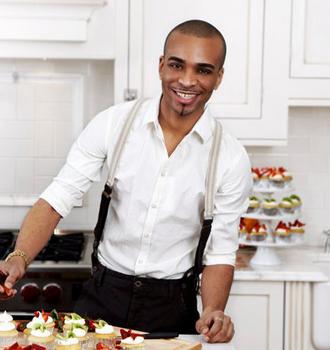 Travis London is all about eating and living well — the healthy and chic way — and now each week he'll be sharing tips and recipes right here on OKmagazine.com!
"This holiday season it's OK! to indulge in your favorite holiday dessert. My White Chocolate and Ricotta Cheesecake uses low fat cream cheese and skips out on the crust to make this a low calorie treat that's worthy of some holiday cheer," Travis tells OK!
Article continues below advertisement
Directions:
Preheat oven to 325 degrees F and lightly spray a 10-inch spring form cake pan with vegetable oil. Using a mixer, beat together cream cheese, ricotta and sugar until soft. With the mixture set to low speed, beat the remaining ingredients into the mixture and mix until completely smooth. Pour the cheesecake mixture into prepared cake pan and place in oven to bake until set, 30 minutes. Once done, remove from oven and allow the cheesecake to cool completely before removing sides. Place in refrigerator for at least 4 hours to continue to set before serving.