NEWS
11 Reasons Why Scandal Is Better Than House of Cards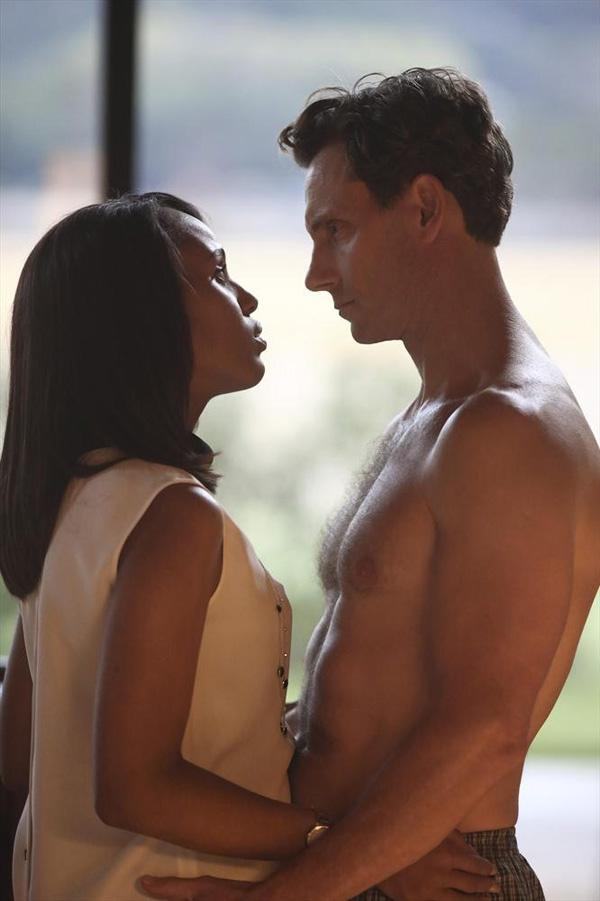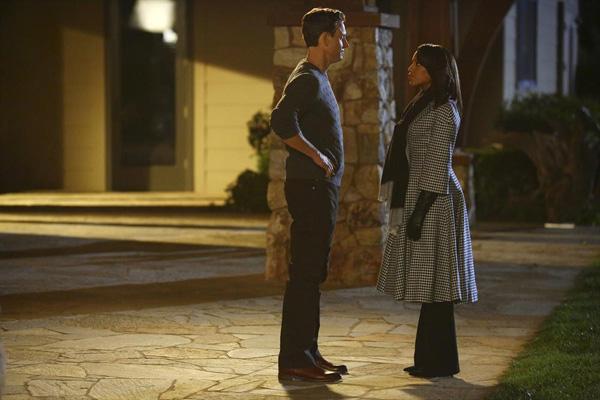 Both Scandal and House of Cards are buzzy dramas about life behind the political scene in Washington DC. The shows have more similarities than differences—exhaustive political cover-ups, unlikely murders, truly evil characters, a tendency to force their fans into viewing binges—but today we're arguing for Scandal's superiority. Of course, there are a lot of SPOILERS AHEAD.
Article continues below advertisement
1. Scandal has vastly hotter sex scenes.
House of Cards has plenty of insane sex scenes, but the operative word is "insane." From Frank's degradation of Zoe, or asking her to wish him a happy father's day while he performs oral sex on her, to season two's threesome Meecham threesome (Meechsome?), the sex on HoC is just not something you want to participate in. Fitz and Olivia actually seem to enjoy each other during the act.... which is usually more impressively graphic, given it's on network television.
2. Scandal has more twisted violence… if that's your kind of thing.
Both shows have killed off characters in manners that are not logically sound. But again, despite airing on network television, Scandal has depicted waterboarding, teeth being ripped out, and—okay, I can't even describe the Mama Pope wrist scene without dry-heaving. Points for inventiveness, Shonda Rhimes.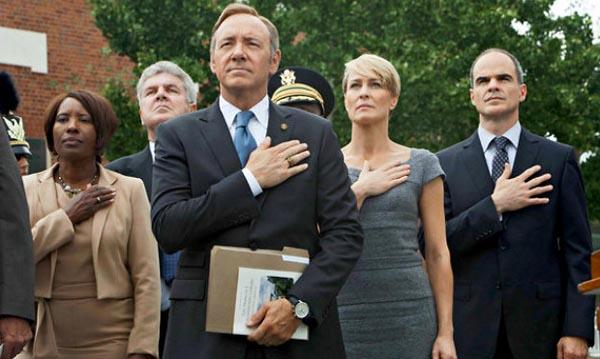 3. Scandal's protagonist is more compelling.
Article continues below advertisement
Scandal's Olivia Pope and House of Cards' Frank Underwood are both flawed leaders. But Olivia's biggest problem is her libido, whereas Frank is just evil. Yes, anti-heroes have a grand literary history, and more recent television history (Walter White on Breaking Bad, Tony Soprano on The Sopranos), but the difference is sympathy. You don't feel for Frank, you just enjoy him being evil. You're not rooting for him. And by the end of season two, I was actively campaigning against him. What does he even want to do with all this power? What's his modus operandi? He's a spectacularly flat character to center a show around.
OK! News: Guillermo Diaz has major spoilers for the rest of season 3 of Scandal.
4. Nearly all of Scandal's characters are more fully realized, actually. Dare we say nuanced.
On HoC, characters want power and money for the sake of power and money. Frank wants to be president. Tusk wants to be rich. But look at the unspooling of Quinn Perkins' character on Scandal (or literally any of the other supporting actors). She was the naive newcomer, then the girl with the central secret of season one, then a prisoner, then the victim, then a lost soul, then a stone-cold killer who got off on violence. Where will she go next?! I actually care to learn.
Article continues below advertisement
5. Scandal has more interesting plots and plot twists than House of Cards.
Summarize the second season of House of Cards. Go ahead, I'll wait. Frank Underwood becomes vice president and then takes the most boring possible route to get the president impeached. Complicated campaign contributions? Ooh, scintillating. Season two of Scandal featured a presidential assassination, a rigged election, a love hexagon, the murder of a Supreme Court Justice, the public revelation of a presidential affair, and weekly, procedural issues for Olivia Pope and Associates to solve. You're never bored.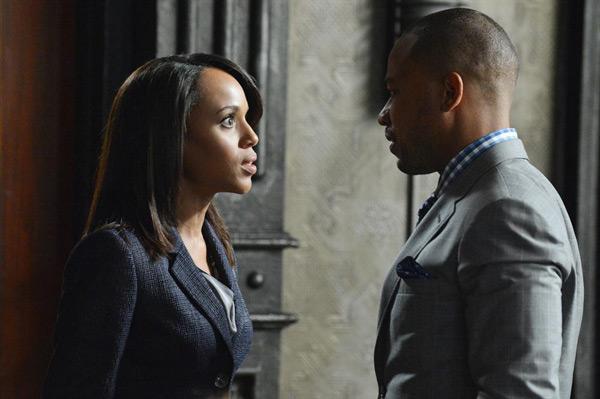 6. Scandal doesn't take itself so seriously.
Is it likely that the President would murder a Supreme Court Justice (as on Scandal), or the Vice President would murder a journalist (as on House of Cards), both in public? And neither was caught? Nah. It's a little silly. But the tone of House of Cards suggests you're watching Citizen Kane, while Scandal delights in being a saucy soap opera.
7. Similarly, Scandal is more visually appealing.
Article continues below advertisement
House of Cards rarely drops its David-Fincher palate of blacks and whites, or putrid mustards and browns. It's a little on the nose. Scandal has the gorgeous sets (like the OPA offices, or the Olitz love shack in the woods), and the famously beautiful wardrobe of impeccable professional ensembles. Yeah, Claire Underwood has some hot black dresses, but that's as exciting as it gets. Also in the visual appeal department: Scott Foley and Columbus Short. Just sayin'.
Article continues below advertisement
9. Scandal has better dialogue.
Yes, we're going there. The camera asides by Frank Underwood are laughably clunky more often than not. The metaphors aren't adorably Southern; they're nonsensical.
10. Scandal has better music.
Would you rather groove along to motown occasionally, or keep it silent? Scandal's pop music helps the pacing of the show, whereas HoC is rarely even scored.
11. Scandal has more diversity.
It's not just that Olivia Pope is a black female PR executive, and Cyrus Beene is a gay White House chief of staff. It's that these aspects of the character are intelligently incorporated into the plots. When Papa Pope upbraided his daughter Olivia for basically being a weak whore, he reminded her, "You have to be twice as good as them to get half of what they have," they meaning white people. It's simply more interesting than a rich white guy maneuvering to be president. It's new.
Do you watch Scandal and House of Cards? Which do you prefer? Do you disagree with any of these points? Tell us in the comments below or tweet us @OKMagazine.