NEWS
Scandal Scoop From Guillermo Diaz: "Olivia Is Going To Be Upset That Huck Tortured Quinn!"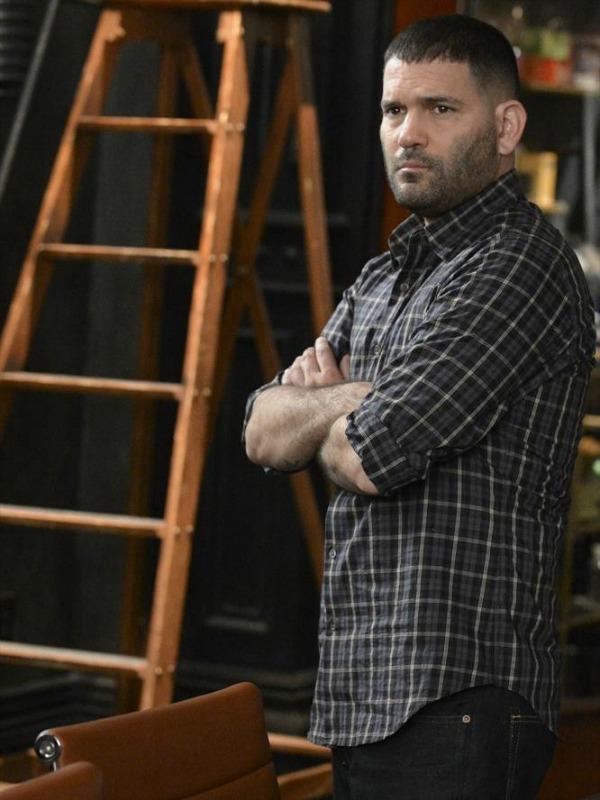 Gladiators, it's been a long winter. We have not had a new episode of Scandal since December 12th! Christmas, New Year's Eve and Valentine's Day have all come and gone and no new Scandal episodes have aired! Well, that all changes on February 27th when the show returns on ABC—it had to or our heads were going to explode!
OK! Exclusive: Scandal's Costume Designer Spills on Olivia's Coats!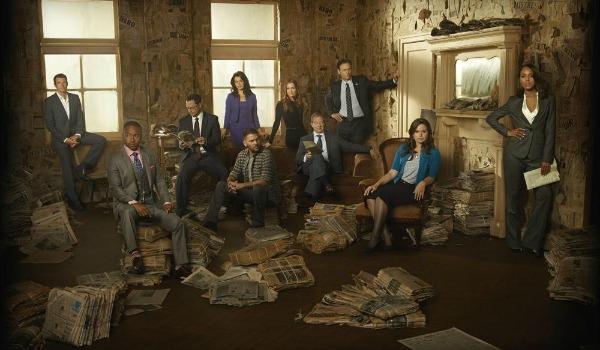 When we last left the team at Pope and Associates—spoiler ahead if you have not caught up—the s%$! was hitting the fan. Olivia (Kerry Washington) discovered her mom is one of the bad guys—while the audience learned Mama Pope never got on that plane. Cyrus was trying to cover up the blood on the Vice President's hands for murdering (yes, murdering) her husband. Jake (Scott Foley) knocked out Papa Pope as head of B613. And then there's Huck. Tortured, yet lovable, we can't help but root for him. Even when he was torturing fellow Gladiator (turned B613 recruit) Quinn by yanking out her teeth—we felt more sorry for him than we did for Quinn!
Article continues below advertisement
OK! News: Fascinating Facts About Scandal Creator Shonda Rimes!
So, when we caught up with Guillermo Diaz who plays Huck at ABC's Television Critic's Association's press tour—we jumped at the chance to be the one doing the interrogating. Read on for his take on all that's gone down with Huck—and some scoop we managed to pull out of him on what's going to happen the rest of the season!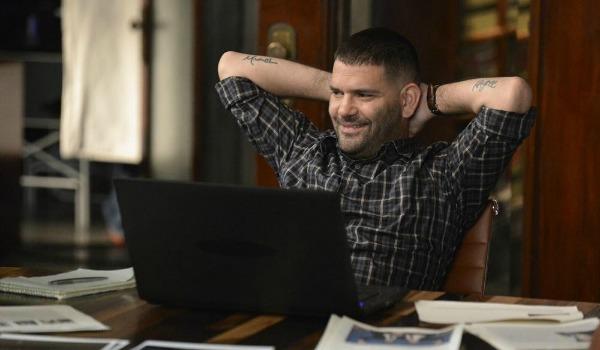 OKMagazine.com: It was so hard for us to watch Huck turn on Quinn and yank out her teeth. What was it like for you to film a scene like that?
Guillermo Diaz: Oh my G-d, it was so scary. We were so nervous. I was especially nervous. I had never tortured anyone at OPA before. All my tortures were sort of random people. But this was Quinn and you thought Huck and Quinn were pretty cool! I was really nervous but I was exhilarated at the same time because it was a scene that you didn't expect to see on the show and people were excited and sort of horrified too to see how far it went. It was the most fun scene I shot so far.
Article continues below advertisement
OK! News: 10 Important Things to Know About The Cast of Scandal
OKMagazine.com: So where is Huck going to be when Scandal returns?
GD: You're going to see Huck still struggling and feeling terrible that he tortured Quinn. But he only feels terrible because he knows that Olivia is going to be upset. I think he still thinks in his head that he did the right thing. There will be the strain between Huck and Quinn's relationship. And Olivia and Huck confront each other. Olivia is going to confront Huck about what he did and that's going to be a pretty intense scene.
OKMagazine.com: What can you tell us about Jake taking over as head of BG13?
GD: There's going to be big changes in B613. Jake's character has been much lighter than Huck and you've kinda thought, 'Well, how are both these guys in B613?' You're going to kinda see the darkness that Huck has—you're going to start to see that a little bit in Jake. I'm really excited to see that storyline and where it goes.
OK! News: Watch Seasons 1 and 2 of Scandal in Seven Minutes!
OKMagazine.com: What do you want to see happen with Huck? Do you think he'll ever be reunited with his family?
GD: I would love to see Huck reunited with his family. I can't imagine Shonda Rimes not bringing his wife and son back in some way or another!
What do you want to see happen next on Scandal? Tweet us at @OKMagazine or leave a comment below!