NEWS
13 Things We Learned from the Season Premiere of 'The Real Housewives of New Jersey'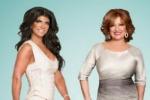 The new season of The Real Housewives of New Jersey finally premiered last night! The alliances are always difficult to stay on top of with this show, but the season kicked off with the biggest war of all, as always: Gorga v. Giudice.
Watch: Melissa and Kathy discuss what you can expect from this season of RHONJ!
The crazy relationship between the two families was typically dramatic in the premiere, but it focused on saddest aspect of the fight: the strained relationship between their kids, namely adorable cousins Antonia Gorga and Milania Giudice. Here's some things we learned along the way:
Article continues below advertisement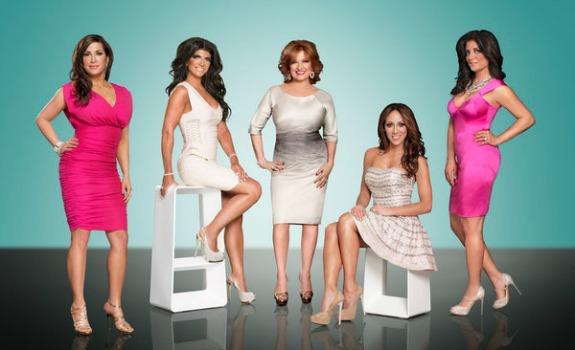 Jacqueline is dealing with a scary diagnosis.
She explained that her young son Nicholas, 3, has been diagnosed with autism. She teared up as she discussed his struggles with communication.
Joe Gorga is dealing with the storm well.
While he seemed sad about it, he was way less anxious than his wife, Melissa. He called it "just another construction job."
Antonia wrote a letter to Milania.
The adorable Gorga daughter used a school project as an opportunity to reach out to her cousin. It was so sweet!
Milania reacting to Antonia's letter was the saddest thing ever.
If you're looking for a reason to cry (I don't know why you'd want to, but sometimes it can make you feel better), just watch Milania react when she realizes her cousin has written her a letter. She hugs it to her chest with happiness.
Article continues below advertisement
Gia finds things out about her family on Twitter.
She informs Milania that none of the Giudice daughters were invited to cousin Antonia's birthday party, a fact she learned from Twitter, of all things.
Caroline is considering downsizing from the family home.
Now that all her kids are moving out, she doesn't think she needs that giant house. In fact, she's already locked in an apartment in Hoboken to test out city living—and potentially to be very close to her sons.
MORE ON:
Real Housewives of New Jersey
Joe Gorga wants Caroline to be his mom, just like the rest of us do.
He explains that she gives him inexplicable comfort. You're not the only one, dude. Get in line for mom sessions!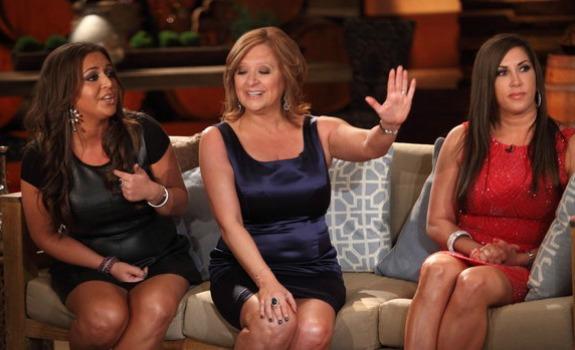 Teresa doesn't know the words to the song "Dust in the Wind."
"We're all just dust in the air," she muses to her husband Joe Giudice over dinner.
Joe and Teresa Giudice are clearly in a good place again.
They were so flirty on their dinner date! You could cut the sexual tension with a knife! Glad they're doing alright, after all the drama and rumors of the past.
Article continues below advertisement
Jacqueline ranks the Gorga-Giudice drama about as important as "bleaching my *sshole."
Yep, Jac definitely wins best one-liner of the first episode with that one. Whew! But we get it, because we're pretty over this story ourselves.
Gia is puberty central.
Teresa's youngest daughter has majorly grown up. While shopping for clothes, she displayed some serious 'tude, newfound self-awareness, and annoyance and embarrassment at the sight of her parents. She almost rolled her eyes out of her head. Kids grow up so fast!
It's hard to keep 7-year-olds interested in intricate beadwork.
The playdate of Antonia and Milania was remarkably peaceful, but the little girls lost interest fairly quickly in stringing up jewelry. They just wanted to hang out and eat pizza, which their mothers wouldn't let them do. And who can blame them?
What did you think of the season premiere? Which part surprised you the most? Can you believe that Gia has grown up so much?! Tell us in the comments or tweet us @OKMagazine.