NEWS
On 18th Birthday, Justin Bieber Announces New 'Boyfriend' Single & Gets Luxury Car on 'Ellen'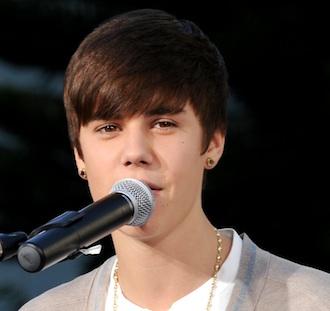 Article continues below advertisement
Justin responded, "Basically, I'm talking to this girl if I was your boyfriend and I would never let you go."
During the show, much to the surprise of the Biebs, his managers, Scooter Braun and Usher, also gifted him with hot new wheels!
OK! NEWS: HALLMARK CREATES JUSTIN BIEBER GREETING CARDS
Scooter told Justin he works really hard and reminded him to remain humble. This was right before he gave him a luxury electric sportscar!
"I think you know where I'm going and you're kind of freaking out right now." Justin received a Fisker Karma car.
Scooter added, "So we wanted to make sure your were environmentally friendly, and we wanted to make sure since you love cars that when you're on the road you are always environmentally friendly, and we decided to get you a car that would make you stand out."
That's certainly one way to stand out: going green. Happy birthday, Justin!