NEWS
30 Days of Summer Meals: Fogo de Chao's Mango Chilean Sea Bass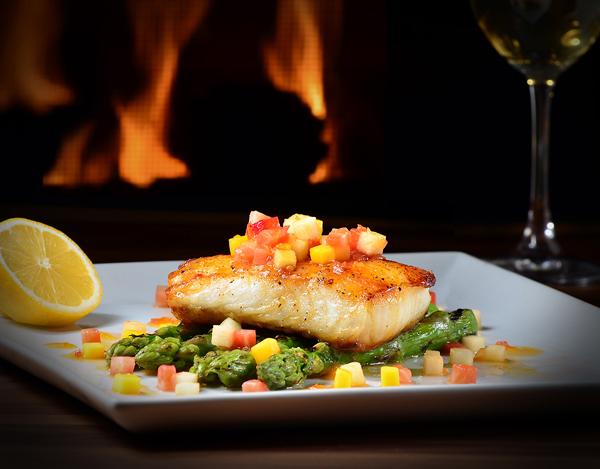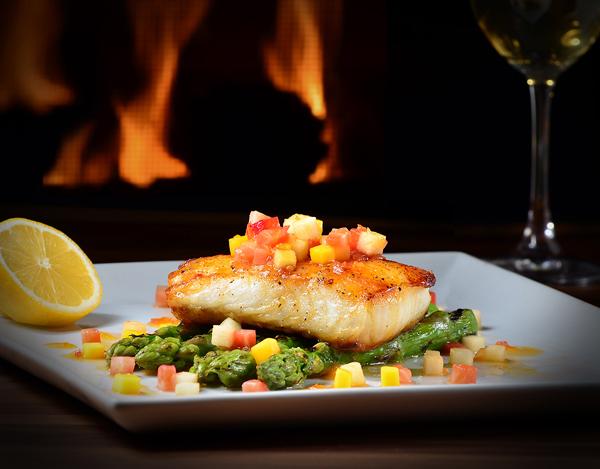 Word to the wise: Don't enter any of Fogo de Chao's 24 US locations on a full stomach—you will, without a doubt, regret not saving your appetite for the feast that awaits you in the churrascaria. While their dining experience definitely weighs heavier in the meat lovers favor, Fogo de Chao's Mango Chilean Sea Bass is so flavorful it may make even the biggest steak aficionado think twice. Try their recipe at home this summer for a fresh, light meal.
Article continues below advertisement
¼ oz. vinegar
0.375 oz. (2 ¼ tsp.) water
⅛ tsp. salt
⅛ tsp. blended malagueta hot sauce*
Mango Relish:
2 strawberries – diced
1 slice mango – diced
1 slice apple – diced
Cooking the fish:
• Preheat oven 350˚F
• Season fish with Kosher salt and coarse cracked black pepper
• Heat olive oil in sauté pan. When hot, place fish in pan and sear brown on two sides
• Transfer fish to preheated oven and roast until cooked through (140 ˚F in the center)
Article continues below advertisement
• Cut steamed asparagus down to 5-inch pieces
• Lightly coat in olive oil and sprinkle with Kosher salt and coarse cracked pepper
• Place on stove or griddle until grill marks appear
OK! News: CHAYA's Grilled Peaches with Burrata and Proscuitto Are Simply Heaven
Making blended malagueta hot sauce:
• Place 10-15 whole malagueta peppers and liquid in blender and blend well
• Strain liquid and discard seeds and skin
• Blend and strain additional whole peppers and liquid to add more spice
Cooking the Mango Hot Sauce:
• In a small saucepan, bring all mango hot sauce ingredients plus blended malagueta hot sauce to a boil and simmer for 5 minutes
• Salt to taste
• Add additional malagueta hot sauce to taste. It is very spicy so start with small amount and add to preferred heat level.
• Chill before serving
Preparing the Mango Relish:
Article continues below advertisement
• Combine all three in a bowl and refrigerate to chill
Serving the Fish:
• Place asparagus together in center of plate all facing same direction
• Place fish on top of asparagus
• Drizzle the Mango Hot Sauce on top and around fish
• Garnish fish with Mango Relish
• Place ½ lemon on side of plate for extra flavoring if preferred
What do you love to whip up for meals during the summer? Tell us in the comments or tweet @OKMagazine.