NEWS
5 Holiday Movie Scenes That Will Make Your Family Seem Normal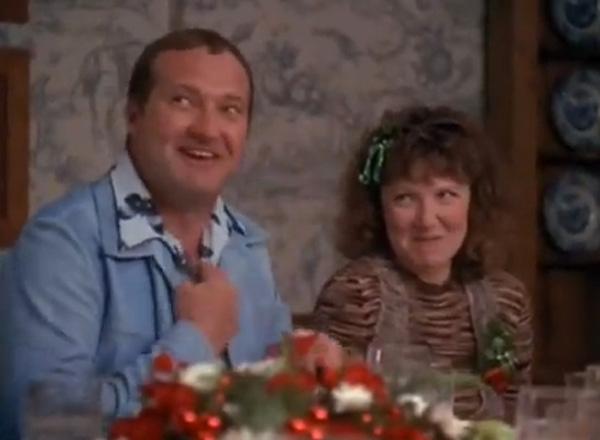 So we're mere hours away from Thanksgiving, and you be approaching the anxiety of dealing with your judgmental aunt or annoying nephew. Worry not! You are not alone, and there is always a family worse than yours—especially in movies. Look back at some of the most painful family holidays on film.
OK! News: Make your turkey absolutely perfect with cooking tips from Butterball!
youtube=https://www.youtube.com/watch?v=LVji4cuekCw&w=560&h=315
Article continues below advertisement
Four Christmases is a largely forgotten holiday movie about a couple who hate their families and always try to avoid them at the holidays, until storms keep their plans grounded and they must deal with the dysfunction. It's such a strange little movie, but Reese Witherspoon and Vince Vaughn always make you laugh. In this case, you're laughing with relief that this is not your family.
youtube=https://www.youtube.com/watch?v=0KKiCmjwBOg&w=420&h=315
Oh, what a gem of a movie Look Who's Talking Now is. It's the Christmas-y movie of the Look Who's Talking trilogy, and it involves some really solid dysfunction between the parents, between the siblings, and between the dogs. Also, the little girl makes amazing faces of anger toward her brother.
youtube=https://www.youtube.com/watch?v=Spmqbs8YCW8&w=420&h=315
Of course, there's the OG of dysfunctional families, the Griswolds in National Lampoon's Christmas Vacation. I don't care how disgusting that turkey was or the fact that the SWAT team is minutes from busting in—I still want a seat at this crazy table.
Article continues below advertisement
youtube=https://www.youtube.com/watch?v=xg4OR0Tpy6U&w=560&h=315
Then there's the awkward as hell Christmas in About a Boy. Awkward Hugh Grant is always fun, but get a load of baby Nicholas Hoult in this scene! He would go on to romance Jennifer Lawrence—in real life, that is. Not the movies.
youtube=https://www.youtube.com/watch?v=d0i2WjhRp88&w=560&h=315
Home Alone is so delightfully iconic that I sometimes forget it's a Christmas movie about hating your family. But that is precisely what it's about—hating your family so much you wish they would disappear. Let's not forget Buzz, the worst brother in film history, or Kevin having to sleep in the creepy attic as punishment. Though having Catherine O'Hara as a mom would be awesome.
What's your favorite dysfunctional family in cinema? Is there a holiday movie involved? Are you excited to see your family this holiday? Tell us in the comments below or tweet us @OKMagazine.