NEWS
5 Shows To Watch This Weekend Like Paul Rudd and 1D on SNL, Bonnie & Clyde and More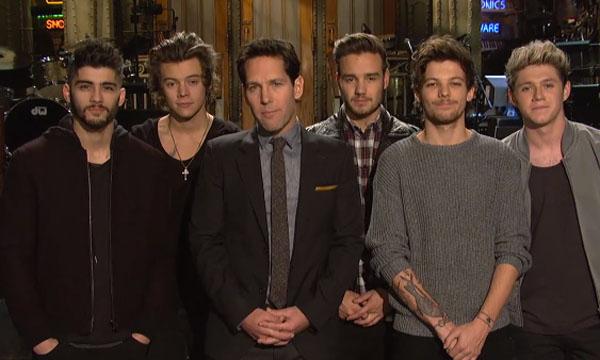 Here comes the weekend! And if you need a break in between all your holiday shopping this Fri/Sat/Sun, here's a few awesome broadcasts to tune into and why.
Photos: The 18 Most Memorable Teen Mom Moments
The Grammy Nominations Concert. Friday at 10pm on CBS. Drake ducked out of tonight's Grammy nominations concert, but Taylor Swift, Katy Perry, Robin Thicke and more of the year's biggest pop acts will perform live from all over the world. LL Cool J hosts!
Article continues below advertisement
youtube=https://www.youtube.com/watch?v=awrz-eTSQDM&w=640&h=360
P!nk: The Truth About Love Tour. Saturday at 10pm on EPIX. Pink puts on one of the best live shows ever. Point blank period. Tonight, EPIX broadcasts 110 minutes of it and we're beyond excited.
Watch: Glee's Best Holiday Performances Ever
Saturday Night Live. Saturday at 11:30pm on NBC. Paul Rudd as host and One Direction as music guests? Too much hotness to handle.
youtube=https://www.youtube.com/watch?v=JNmN58HujKY&w=640&h=360
The Amazing Race. Sunday at 8pm on CBS. Watch the season finale for 2 hours and find out who wins season 23. Simple as that.
OK! News: Real Housewives Scoop of the Week
Bonnie & Clyde. Sunday at 9pm on A+E, Lifetime and The History Channel. Watch part 1 of the 2 part mini-series tonight that's premiering across three (!!!) networks. Emile Hirsch makes a really great Clyde, BTW. Get more details on the telecast right HERE!