NEWS
5 Things You Didn't Know About Emmys Host Seth Meyers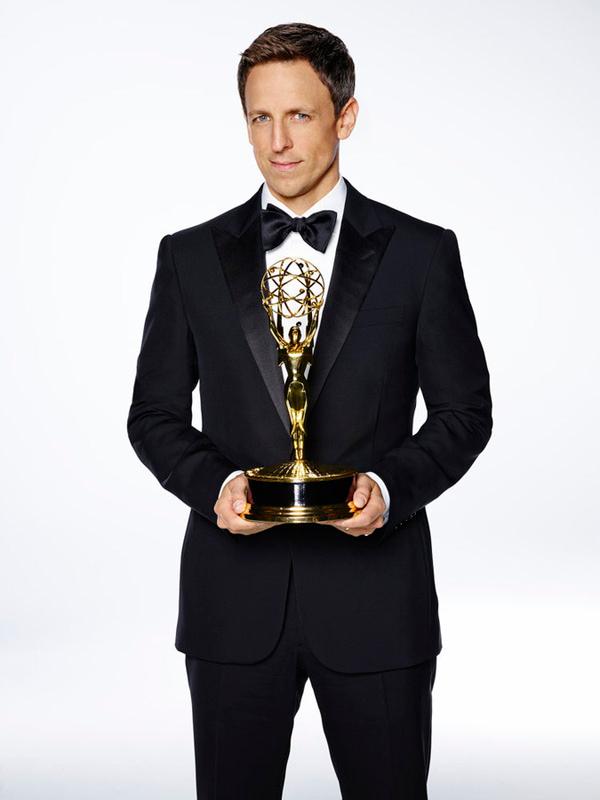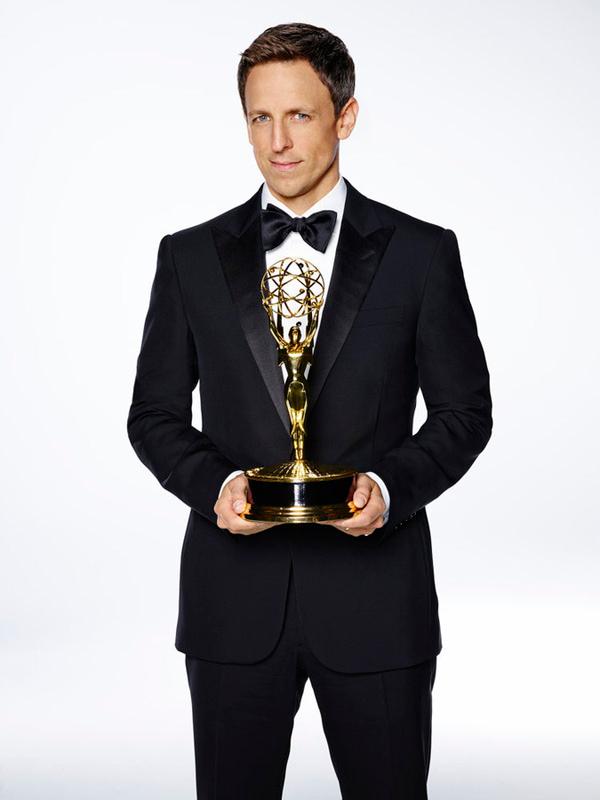 Hey, Seth Meyers has been on a bunch of TV shows so it's only appropriate he hosts the biggest award show for TV shows, right? More than right. From SNL to Late Night, he's got the chops to keep TV's finest laughing all night long. So what's prepared him along the way? Here are a few fun facts about Seth that you might not know, from the famous faces who share the same hometown as him, to the foreign country he lived in, and why his marriage proposal didn't go quite as planned.
Article continues below advertisement
1. He was in charge of making the t-shirts at SNL
While Seth was serving as head writer and Weekend Update anchor at Saturday Night Live before he became the host of Late Night, he had one other very important job at the weekly comedy show: he was in charge of making the t-shirts. Cecily Strong told The Hollywood Reporter that Seth made t-shirts at the end of the season for everyone with a funny line or memory from the season, so when he was leaving Taran Killam made the shirts with a picture of Seth making shirts on it. So meta, and so funny.
Article continues below advertisement
3. He lived in Amsterdam
After college at Northwestern (which he attended with Zach Braff, bonus fun fact!) Seth became an overseas cast member of Boom Chicago, an improv group that his brother was also a part of, and lived in Amsterdam for a while. This is where he became close with fellow performer, The Mindy Project's Ike Barinholtz. Ike also voices a character in Seth's animated Hulu show, The Awesomes. Speaking of...
4. He's a nerd that can also host a fashion awards show
Sure he's super cute and a huge sports fan, but deep down Seth is a total nerd. He is the executive producer and star of The Awesomes about a group of less-than-awesome superheroes. He's even got his own action figure! On top of that, he wrote a special issue of a Spider-Man comic book with his friend Bill Hader. But then, Seth can switch it up and show his versatility by hosting a fancy event like the CFDA Awards, after building his hosting skills at big deal events like the White House Correspondents Dinner and the ESPY's—twice! So he's pals with everyone from Barack to Anna, who even featured his wedding in Vogue last year.
Article continues below advertisement
OK! News: Could a college football game be postponed—because of a volcano?
5. His proposal didn't go so well
And let's just say the wedding to his wife, Alexi Ashe, a human rights lawyer, went a little bit smoother than his proposal! He thought he was being slick by tying the ring around their dog's neck, but when Alexi called to say she wouldn't be home for an hour, Seth had to watch the dog to make sure he didn't eat the ring in the process! Turns out Alexi isn't the only woman he surprised in a super sweet way: see this clip of Seth surprising a fan on Say Yes to The Dress and just try not to smile.
Get ready for more smiles and fun moments during the Emmys, Monday August 25th at 8 p.m. on NBC.
What's your favorite fun fact about Seth? Do you think he'll make a good Emmys host? Tell us in the comments below or on Twitter @OKMagazine.