NEWS
That's A Lot Of 50 Cents! Rapper Gives $30K In Tips To Burger King Employees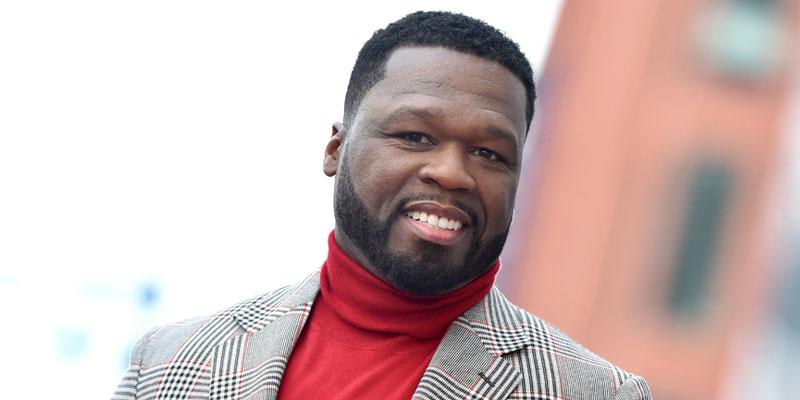 Hey, Big Spender.
Earlier this week, rapper 50 Cent joined Instagram influencer Jay Mazini in a surprise visit to the Burger King workers in Queens, New York, and gave the employees more than $30,000 in cash tips.
The 45-year-old, whose real name is Curtis Jackson, stopped by the fast-food chain's drive-thru to hand over the whopping donation on Tuesday, September 8. The 'Candy Shop' singer posted the now-viral encounter and explained in his Instagram caption — and on Twitter — that "@jaymazini is the real deal, he saw me in the hood yesterday so we went tonight and showed everybody some love."
Article continues below advertisement
In the video, the entrepreneur, 24, calls over all the workers to the drive-thru window and asks, "How's life treating you, how is everything with COVID?" before asking, "They paying right?" Mazini proceeds to take out bundles of cash and hand it out to each employee explaining that he's there "to show love" to them.
The Power producer then walks over, completely surprising the staff, and pulls out his own wad of cash from his pockets to hand over. "PASSED OVER 30K ME & @50cent TO THESE HARD WORKERS, DURING THIS PANDEMIC," Mazini explained on his Instagram caption. "FIF TOLD ME I REALLY LIKE WHAT YOU'RE DOING, I TOLD HIM IT'S GOOD KARMA AT THE END OF THE DAY BIG BRO!!! CHANGE LIVES & CONNECT WITH REAL ONES.. SOUTHSIDE QUEENS STAND UP!! YA DESERVE IT."
contact-formcontact-field label="Name" type="name" required="true" /contact-field label="Email" type="email" required="true" /contact-field label="Website" type="url" /contact-field label="Message" type="textarea" //contact-form