NEWS
50 Cent's Security Team Involved in Brawl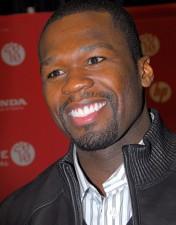 With press camped out outside of rapper 50 Cent's Copenhagen hotel, an unidentified man working as a part of his security team was arrested for attacking the media members this weekend.
"A man has been charged with assaulting two photographers. We don't release the name of the person involved, but it's my understanding he works for 50 Cent," Michael Klausen of the Copenhagen Police Department revealed to Radar Online.
Article continues below advertisement
Waiting for 50 Cent to leave the hotel en route to a concert, his security team requested that the press leave the grounds, but when they persisted a fight broke out.
"I feared for my life," Nikoloj Vraa of MSN Star Lounge told Radar Online, "The next thing I knew, he grabs my throat and tried to strangle me. He cut off my airway, and I couldn't breathe. He took my camera and deleted photos."
Also stating that two other reporters were assaulted, Nikoloj went straight to the hospital to get checked out but had much bigger plans for the man who hurt him.
OK! NEWS: KANYE WEST GIVES PROPS TO 50 CENT & OUTKAST
"I will be going straight to the police station and complete whatever paperwork is necessary."
And while the bodyguard was taken in on charges of assault, Nikoloj reveals that the security member wasn't too nervous about the arrest.
"Earlier in the day this bodyguard told us that Danish law doesn't apply to us here because we are Americans," Nikoloj explained.
Regardless, the editor-in-chief says that the man was, "arrested and I was told by the police that he was going to be charged with assault, threats and robbery."