NEWS
6 Ways That Blended Is a Blend of Every Other Adam Sandler/Drew Barrymore Movie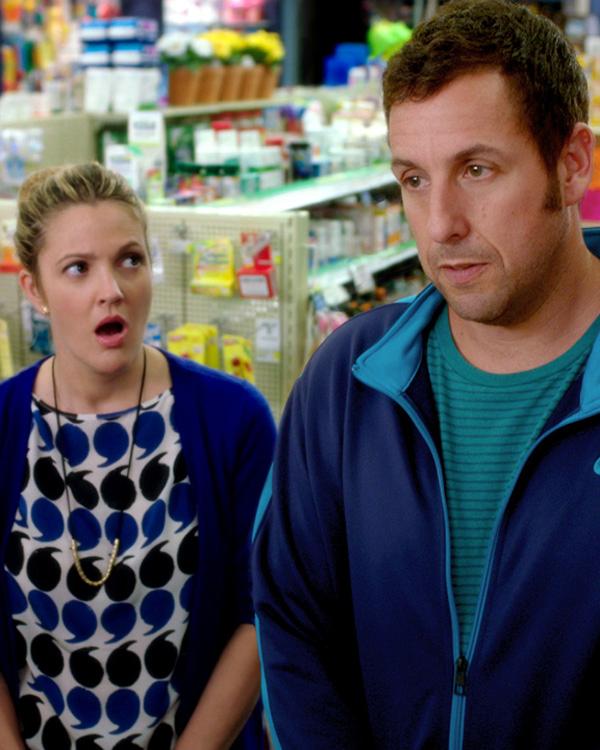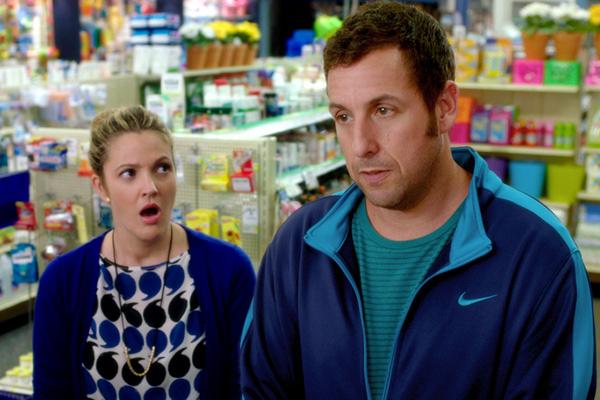 Drew Barrymore and Adam Sandler co-star together in this weekend's movie release, Blended, a slapstick comedy about two single parents who end up on an exotic safari in South Africa after a terrible blind date. And yes, this is the pair's third time doing a movie together. And it shows. Here's 6 things that happened in Blended that reminded us of the pair's other movies like 50 First Dates, Big Daddy and more.
Article continues below advertisement
PHOTOS: The 10 Best Blended Families on TV
1. The opening scene is the same as in 50 First Dates. The film opens on Jim and Lauren's terrible blind date, much like 50 First Dates opens with Henry and Lucy's amazing one. It also takes place in Hooters...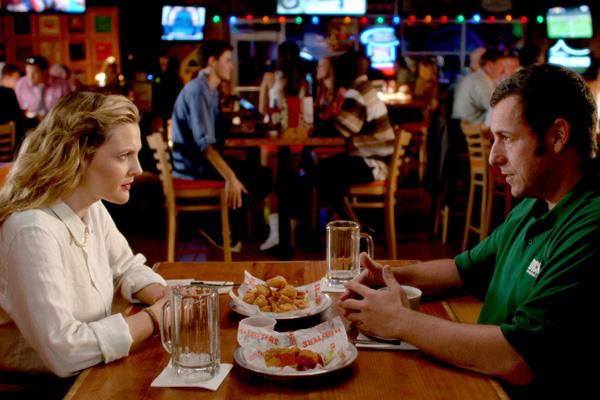 2. Hooters is also a running joke in Big Daddy. The location of Jim and Lauren's first date might seem random, but not if you've seen Big Daddy! In that famous Adam Sandler film, Adam's roommate's wife used to work at Hooters. In Blended, we find out later that Jim's wife used to work there, too.
OK! News: The Real Reason Behind the Solange/Jay Z Fight
3. There's a drug store scene like there is in He's Just Not That Into You. Drew Barrymore's character, Mary, from the 2009 film famously complains about dating in a pivotal scene that happens to take place in a drug store. In Blended, too, there's a pivotal drug store scene, where Jim and Lauren run into one another after their terrible date while each running errands for their kids.
Article continues below advertisement
youtube=https://www.youtube.com/watch?v=E7GgBlLxwH4&w=640&h=360
4. There's a ton of familiar Adam Sandler faces. Allen Covert, who's had a small part in almost every single one of Adam's movies, plays a fellow drug-store shopper in Blended. Blended also stars Kevin Nealon as a fellow vacationer, and any true Sandler fan recognizes Kevin from his major role in Happy Gilmore.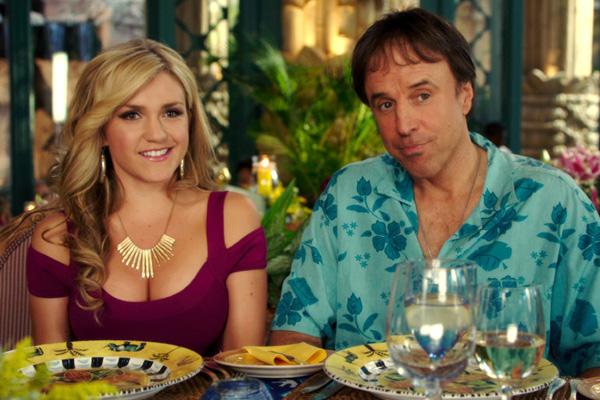 5. The majority of the movie is filmed at a resort, much like Just Go With It. Maybe Adam just gets lucky that he gets to shoot his films at exotic locations? In Blended, his character's family and Drew's characters family end up at the same five-star resort in South Africa where they pretend to be his boss, who paid for the trip. In Just Go With It, Jennifer Aniston's character pretends to be his wife while they're vacationing in Hawaii.