NEWS
Are Beyonce and Jay Z Headed Toward Divorce? The Real Reason Behind the Solange Fight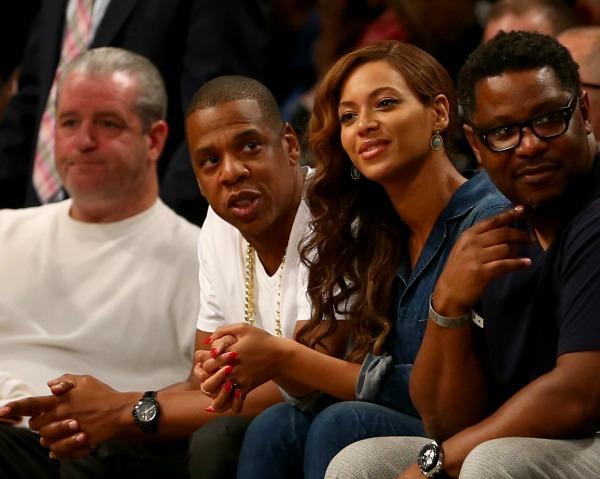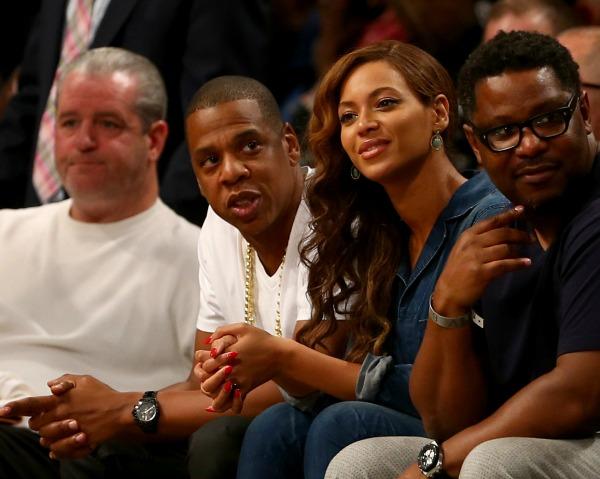 Several days after the elevator attack seen 'round the world—grainy footage of Solange Knowles pummeling brother-in-law Jay Z while Beyoncé stands by, frozen—the king and queen of hip-hop released a statement saying they had all "moved forward as a family." But behind the scenes, conflict is bubbling, and sources say the union is on the rocks. "Jay and Bey go to public events and put on a front that they're happily married," says a source, "but they haven't been happy for a while. In fact, they've been on the verge of divorce for the last year."
Article continues below advertisement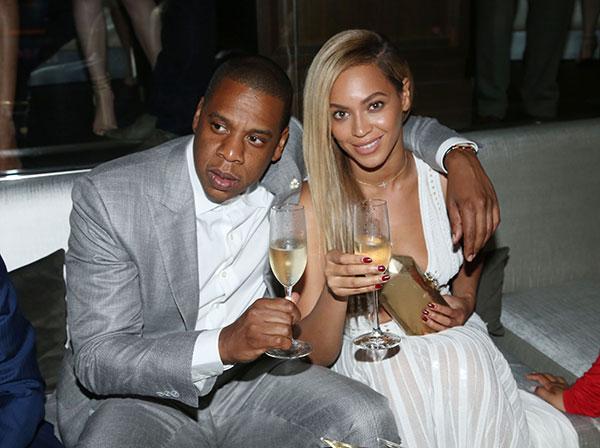 Beyoncé's sister Solange, 27, jumped into the fray on the evening of May 5, after the three had attended the Met Gala at NYC's Metropolitan Museum of Art. Also at the event was fashion designer Rachel Roy, an old friend—and rumored fling — of Jay's, and who was once married to his former business partner. "Jay and Rachel used to hook up," claims a source.
Article continues below advertisement
PHOTOS: See 20 ex-athletes who are still smoking hot.
Considering the cheating rumors that have plagued him over the years, "Solange has always been suspicious of Jay," the source adds. "She didn't like that he'd spent a lot of time at the party talking with Rachel."
OK! News: Karina Smirnoff has an amazing idea for a Dancing with the Stars spin-off.
Solange was so incensed by the flirtation that she approached Rachel and warned her to stay away from her sister's family. But when Jay found out Solange had words with Rachel, "he lit into her," the source reports. "He told Solange her actions were completely uncalled for. That really set Solange off—that Jay was sticking up for Rachel, especially in front of Beyoncé."
OK! News: Finally! See a full-length pic of Kim Kardashian's wedding dress.
To make matters worse, Jay's next stop that night was a party hosted by Rihanna (another rumored ex-lover), where Rachel would also be a guest. "Solange told him he needed to act like a married man and go home with his wife instead," reports the source, which explains why Bey didn't try to stop Solange's elevator hysterics—she was only sticking up for her beleaguered big sis! (It didn't work. He went.)
Article continues below advertisement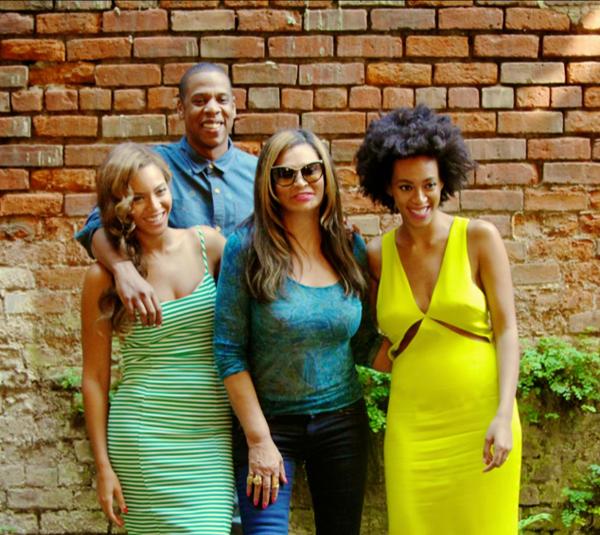 After days of swirling controversy, the couple tried to sweep the incident under the rug, releasing a statement May 15 that read, in part, "Jay and Solange each assume their share of responsibility for what has occurred... They both have apologized to each other and we have moved forward." But some are speculating the two are merely trying to save their joint summer tour. "Beyoncé has been told by their management that they needs o maintain a united front, but Jay's actions speak louder than words. At this point, she doesn't know how long she can hold out."