NEWS
7 Reasons Why Carson Daly Joining The Today Show is the Best Thing To Ever Happen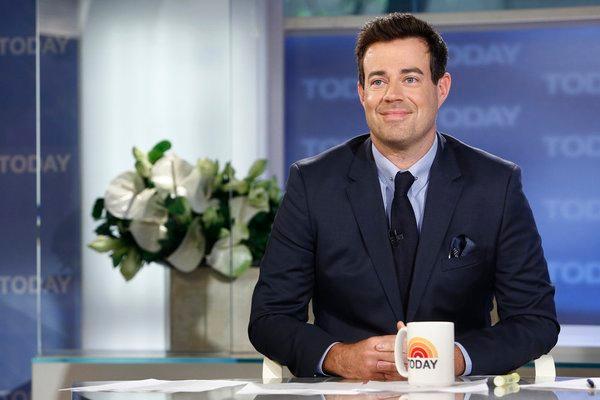 It was announced this morning that Carson Daly will be joining the Today show team officially starting Monday, September 16th when the show moves into it's sparkly new studio 1A. He will be the host of the Orange Room, which is basically a social media lounge. It will be a more casual environment than say, the news desk, but it will be a place where all the social networks are monitored to see what viewers are saying about the news and where celeb guests can hang and even do longer interviews. Sounds fun and very 2013!
Article continues below advertisement
OK! News: OMGaga on Watch What Happens Live
But let's talk about Carson. Having him man this space is the best decision of life and here's 7 reasons why.
1. TRL prepared this dude for Today and more.
Some people rolled their eyes at the mention of MTV's Total Request Live, but it was nothing short of a revolutionary show. Carson honed his hosting and interviewing chops and was at the center of a show that knew to use technology to their advantage as millions of teens sent in their votes via email, fax and phone for their favorite boyband videos of the day. Live TV? NBD for CD. Crowd outside? Sup guys. Which brings me to...
2. He's got eardrums of steel.
Dealing with all those screaming girls in and outside of the Times Square studio has prepared him for the screaming, singing and crying he will endure every 3 months when One Direction performs on the Rockefeller Center Plaza which is just 7 short New York City Blocks away from his old MTV stomping grounds.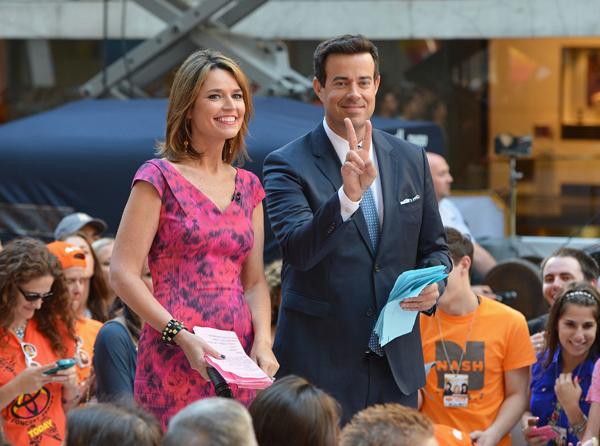 3. Teen girls love him.
But that's not all! Moms love him, dudes like him, and he's young and relatable. Fifteen years ago I wanted Carson to tell me *NSYNC was number one on the countdown and now I want him telling me where we are on the Syria situation. But seriously, don't sleep on the teen girls thing. He knows how to emit some sort of sound that only teen girls can hear that calms them down. He's the guy that this generation will grow up associating with important news and I'm more than fine with that.
Article continues below advertisement
OK! News: Harry Styles has a new lady
4. He doesn't just know cool tunes, he knows current events too.
If you need a band recommendation, yes you will probably get a great one from Carson. But his is a guy that does #militaryMonday on Twitter. He hasn't forgotten the people that are out there fighting for his freedom to host a music competition show. He's in tune with what's going on in the world of pop culture, current events and more, which is incredibly important for a guy that will be delivering the news of the day, and more importantly having conversation about it from the Orange Room.
Photos: What's Benedict Cumberbatch been up to lately?
5. Orange is the New Black
The new Orange Room is a sign of the Today show understanding a small scroll at the bottom of the screen with a few tweets isn't the best way to judge viewers' interests. Carson knows (still from those TRL days) that you need to talk to the audience and read their thoughts on the air so they know they are being heard. Don't be surprised if a small box pops up in the lower corner of the screen where someone on the plaza gives their thoughts on the current topic! Or just screams about why they love Britney Spears.
Article continues below advertisement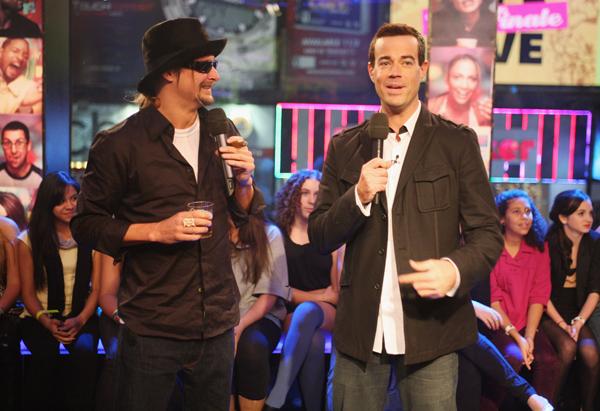 6. He can interview Justin Bieber or President Obama with the same ease.
The only, only con of Carson joining the Today show is that he will no longer be on Last Call, which I believe is one of the most underrated TV shows on TV. He did some of his best interviews on the late night show, because Carson has the ability to put his subject at ease and have a good time. He's not trying to intrude into their personal lives, but knows when to push if he, or more importantly, the audience needs an answer. He's not Barbara Walters-ing people to tears, but he's also keeping it profesh. On Last Call he would talk to an actor from New Girl, a pro snowboarder and a someone who started an interesting charity all in the same episode. We saw this in the TRL days when he would seamlessly go from chatting with Fred Durst to Ludacris to Jessica Simpson to Maryiln Manson. Plus, on The Voice he can chat with someone who just sang their heart out to another person on their way off the show. That's a lot of emotions to handle, but Carson's your man.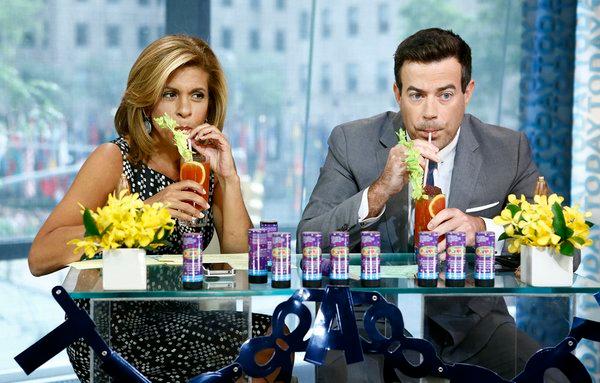 7. He fits right in with the Today show crew.
He sat in on a bunch of shows over the summer and fits right in with Kathie Lee & Hoda, Savannah Guthrie, Matt Lauer and the whole crew in the morning. Plus, I'm not naming any names, but he's not making terrible cheesy jokes. He can still be fun and even funny without being annoying. And we all know how important that is, especially so early in the morning.
Watch: Jimmy Fallon's Breaking Bad spoof is fantastic
I could not be more excited for Carson to join the Today show team (could you tell?) not just because the Orange Room sounds cool, but seeing CD first thing in the morning is reassuring and calming (see Number 3). Sorry Folgers, but starting on Monday there's a new best part of waking up.
Are you excited for Carson to join the Today show? What was your favorite video on TRL? Tell us in the comments below or on Twitter @OKMagazine.