NEWS
23 Things We Learned From The Watch What Happens Live! ExtravaGAGAnza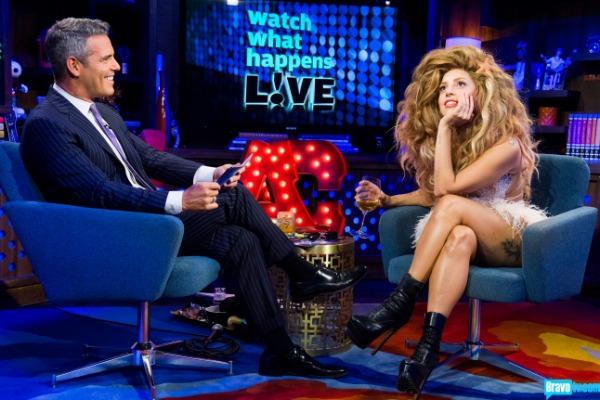 Lady Gaga was the guest on tonight's Watch What Happens Live! and it was by far one of the best episodes the show has ever had. It was loud and fabulous and rowdy. It was honest and open and totally NSFW. Andy Cohen proved he deserves to be in that hosting chair and Gaga is officially the only person you want to be stuck with at a warehouse party in Brooklyn.
PHOTOS: Lady Gaga's Wildest VMA Outfits
And while we may not be 100% sure why Ralph Fiennes was there, here are the 23 Things We Learned from WWHL's ExtravaGAGAnza:
Article continues below advertisement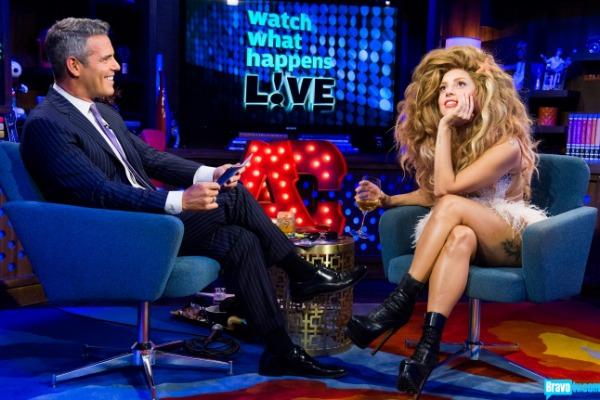 1. Gaga IS Ariel from The Little Mermaid. Next album? It's all about Mulan.
2. We've got to watch more of MTV's Boiling Point.
3. If there's one thing that can be compared to the miracle of hearing with a cochlear implant for the first time, it's Little Monsters listening to "Applause".
4. If we're ever lucky enough to be gifted with a Cher/Lady Gaga collabo, it better WERK!
5. The craziest place Gaga has ever had sex? On the floor in the woods. (Ouch?)
6. You must be careful when taking molly! (Her words, not ours. Drugs are bad, kids.)
7. If you don't like Miley Cyrus, change the damn channel!
8. Lady Gaga has had not one, but a FEW dips in the "Lady Pond".
9. Ralph Fiennes is the biggest Little Monster of them all.
10. If there's a lesbian club, Gaga is there.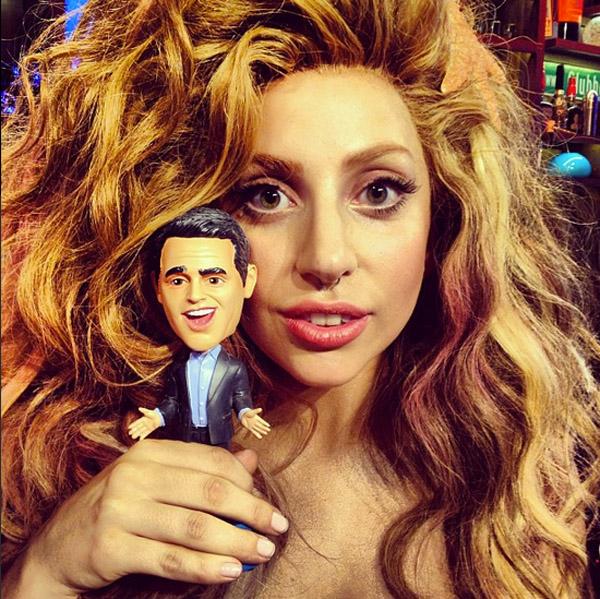 11. Lesbians are more daring than straight men.
12. Gaga's in love! (Because she finally found a man to be as daring as a lesbian.)
Article continues below advertisement
13. About all the twerking talk these days: "I think people need to stop putting the letter T in front of the word Twerk."
14. Beyonce is BUSY.
15. "Paparazzi" + "Telephone" were just the beginning—Part 3 is coming soon!
16. Andy Cohen might be gay, but the man sure loves himself a pair of breasts.
17. Gaga can confirm that the meat dress is her all-time favorite crazy outfit.
18. But she will NOT choose her favorite member of One Direction.
19. Tamra Barney's boob has never been so famous.
20. Gaga's a Bravo superfan! Her favorite housewives are Karent Sierra from Real Housewives of Miami (??), NeNe Leakes & Kandi Burress from Real Housewives of Atlanta (!!) and Lisa Vanderpump ("Because she doesn't give any f***s.")
21. Flip Flops are a gateway drug, the downfall of many relationships, and tonight's "Jackhole".
22. "They may say I'm a woman, but underneath, I'm all man," is the best housewife tagline ever.
23. What's that? You were looking for a 23rd reason? Sorry, we're too busy watching the "Paparazzi" performance from the 2009 MTV VMAs over and over and over again.
What was your favorite part? Clearly the breast implant was a highlight, no? Share in the comments or tweet me @OKMagazine.