NEWS
9 Things We Learned About Supernatural From Visiting the Set!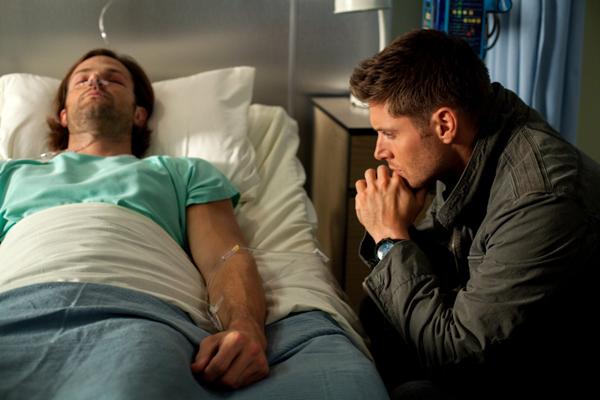 Supernatural is one of the most beloved cult shows on television, and its ninth season premieres tonight! OKMagazine.com recently got the amazing opportunity to visit the set of Supernatural in Vancouver, touring the Men of Letters bunker and even chatting with stars Jared Padalecki and Jensen Ackles. Here's what we learned!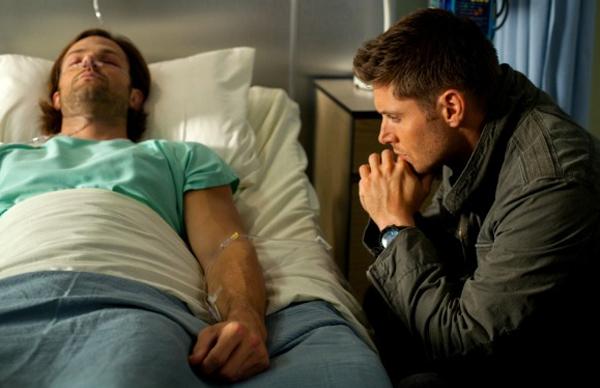 The Impala is kept on the lot along with a few trailers.
The iconic car was out in the open and was getting rained on during our trip to the set, but we still stopped to take pics inside of it (naturally!)
Article continues below advertisement
OK! News: Where Supernatural left off before last season's finale.
The set of the Men of Letters bunker is extremely detailed—and beautiful!
I poked through the filing cabinets, books, knives, masks, and paperwork, and nothing looked fake up close. The books were real, the papers were truly printed up with dates from the 1990s and '00s. It really felt like an abandoned office, the kind I would love to have in my own home.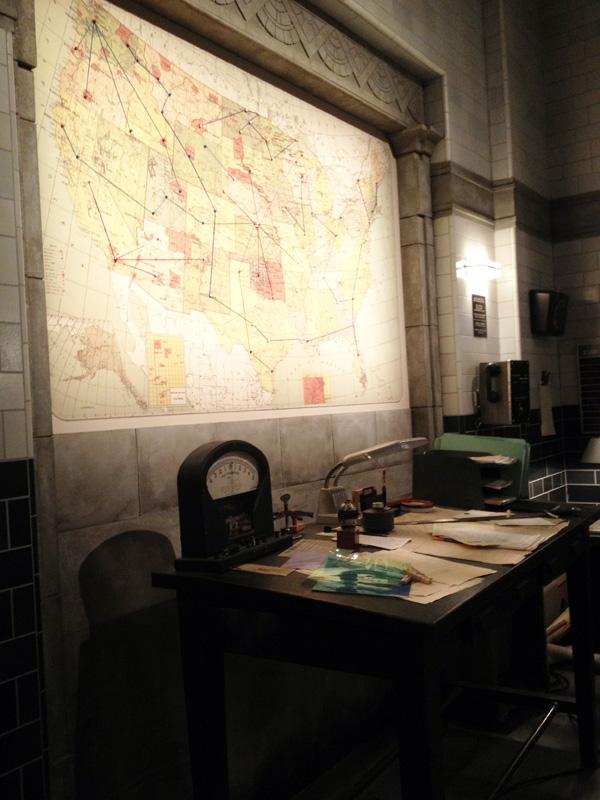 Not even Jensen and Jared get to see the episodes early.
The reporters in the group, including me, had all seen the premiere episode of season 9 before our visit, which made the guys very jealous. "We need to hang out with you guys more often!" complained Jensen.
Photos: See more pics of our visit to Supernatural here!
Supernatural is the last remaining show to transition over from the beloved WB network.
Article continues below advertisement
This may be an obvious fact to anyone with basic pop-culture knowledge and access to Wikipedia, but it was an amazing reminder to me of the impressive endurance of this show—as well as how awesome that network was back in the day.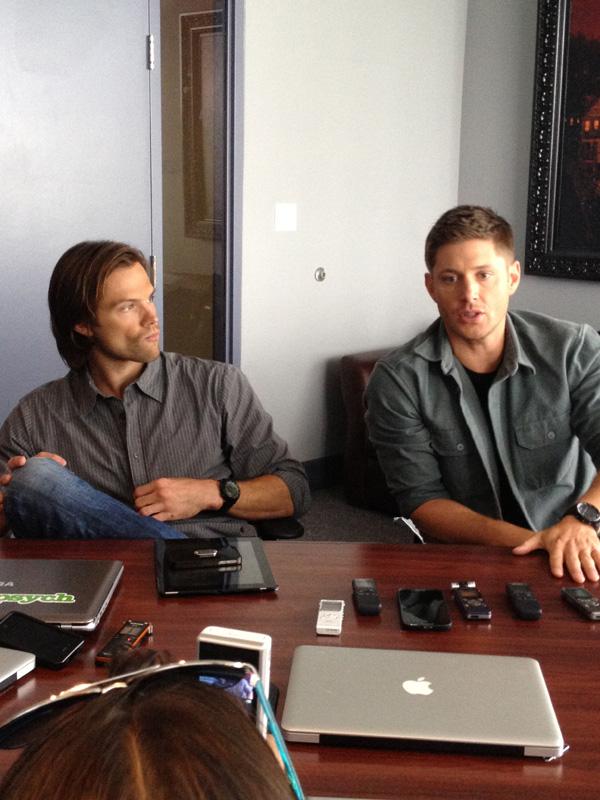 The crew doesn't mind fans coming to watch filming.
Some other TV shows build a temporary wall around live sets to keep prying eyes from glimpsing anything that could spoil the season, but the Supernatural crew is okay with fans peeking at filming. Let the rumors happen!
Churches require script approval.
The set designers on Supernatural explained that churches can be the hardest real places to film, because their residents often require script approval (and those scripts are obviously full of demons and the occult!).
OK! News: More TV news! See which 90210 stars are uniting on a new show.
Jensen and Jared are hot.
Talk about stating the obvious, right!? But the Winchester brothers were just ridiculously good-looking in person, not to mention very tall. Jared almost had to duck to walk through the door! They were also super friendly with the other reporters, as well as obvious friends with each other. They finished each other sentences throughout our talk.
Article continues below advertisement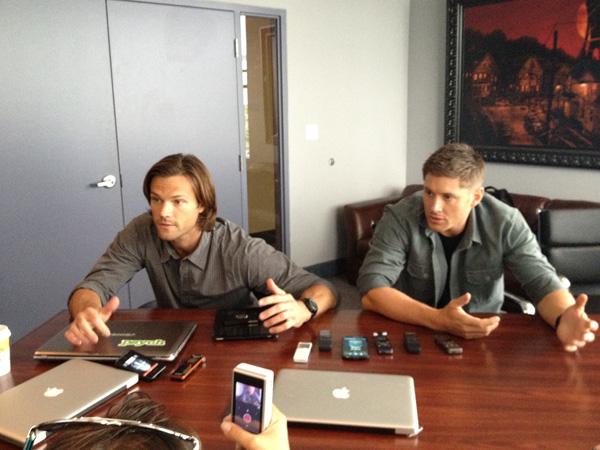 Jensen described Dean's predicament in the season premiere:
"It's an eggshell situation," he said. Too vague? You'll have to tune in tonight!
Jared is pumped for the new direction of this season.
"This storyline—I'm really and truly excited about it. Excited to sink my teeth… I'm really into it," said Jared. "It's a fun position for the boys to be in." Again, learn more about that position at 9pm tonight!
What do you think is going to happen on the premiere tonight? Is there a new storyline you'd love to see them play with? What would you do if you could meet Jared and Jensen? Tell us in the comments below or tweet us @OKMagazine.