NEWS
9 Things You Need to Know About Oil Pulling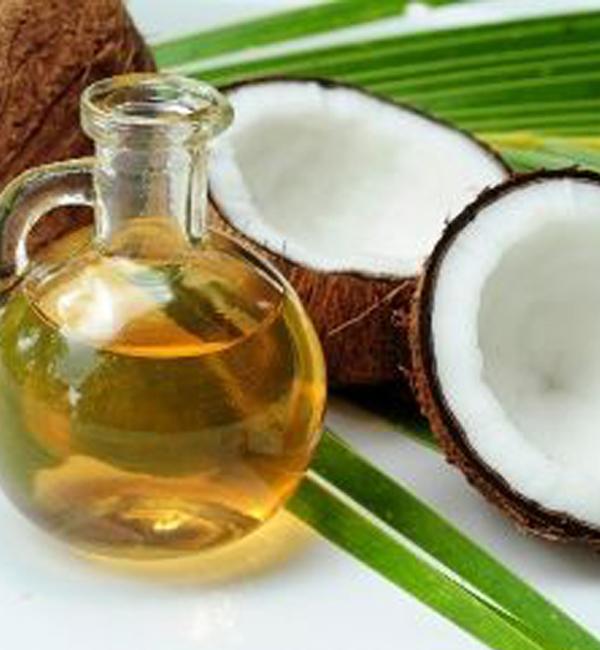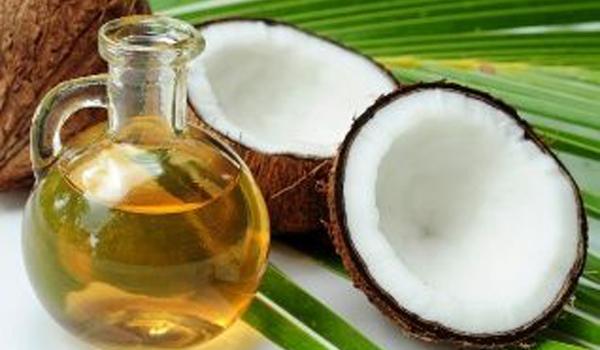 While the phrase "Oil Pulling" sounds a bit more like an environmental concern, the act, which consists of swishing around coconut oil in your mouth, has actually been used for years to minimize bacteria growth in the mouth. And believe it or not, it's a legitimate health practice making major headlines. Need some more info on this fade? Thought so. Before you start swishing, take a look at these 9 need-to-know facts below.
Article continues below advertisement
1. What is it exactly?
Since it's popping up all over Google and is probably a reoccurring trend on your Twitter newsfeed (right there next to #TransformationTuesdays and #ManCrushMondays) you should understand its definition. "Oil pulling is a technique used to clean your teeth and mouth where you place a spoonful of coconut oil in your mouth and swish it around like mouthwash for up to 20 minutes," explains Dr. Jessica Emery of Sugar Fix Dental Loft Chicago. But coconut oil isn't the only substance used. Vegetable, olive, and sunflower oils are also commonly associated with this trend.
2. It's not this new invention that popped out of thin air. It's been around for a long time.
"Although oil pulling is an ancient form of Ayurvedic medicine dating back more than 3,000 years in India, it is safe to say the topic is making a huge comeback and trending everywhere. It all started from Pinterest boards and is spreading like wildfire," says Dr. Emery.
Article continues below advertisement
3. While it's poppin' back in action here in the U.S., it's done on the reg in other countries.
"The Italians do it three times a day. It's part of the Mediterranean diet, and any diet rich in natural healthy oils like olive oil will provide the 'pull,'" explains dermatologist David Colbert in a recent Shape report.
4. It reduces the amount of bacteria in your mouth.
"Coconut oil treated with enzymes found in your saliva seems to inhibit the growth of certain bacteria. No solid scientific proof that it works, but it certainly makes people feel better," says Dr. Emery. "Swishing the oil around your mouth attracts the bad bugs to help pull it off of surfaces. When you are finished swishing around the oil in your mouth (pulling), spit the bacteria-filled solution into the trash."
Get Jessica Alba's Thighs With This Calorie-Burning Leg Workout
5. It doesn't take the place of your dentist!
Just because you're getting rid of bacteria, does not, by any stretch of the imagination, mean you should cancel all those dentist appointments. "It must be stated how extremely important it is for people to know that oil pulling does not replace routine dental visits and other home care. Tooth decay is a silent disease and this decay will not go away unless removed by a dentist. Same goes for heavy tarter and build up, that must be scaled and cleaned by a hygienist," states Dr. Emery. Good to know, right?
Article continues below advertisement
6. Celebs do it!
Shailene Woodley (who makes interesting interviews and beauty practices a common occurrence) admitted her love for the routine in an Into the Gloss article. "I love a natural way to heal. You can do something called 'oil pulling' where you swish coconut or sesame oil in your mouth when you wake up and spit it out. It's amazing! It really makes your teeth whiter, because the plaque on your teeth is not water soluble, it's fat-soluble. So the lipids have to dissolve in fats, which is why oil works in your mouth. I prefer sesame oil, but they're both good," explains Shailene.
7. Really rinse out your mouth before snackin' or rehydrating.
Why? You know that gross taste that develops when you brush your teeth and then take a sip of orange juice. Well, in oil pulling, if you don't rinse out your mouth effectively, your tastebuds might not be pleased. "Rinse your mouth out with water thoroughly before consuming any flavored beverage. Any remaining oil residue may cause the next beverage you drink to taste odd or bad if you do not rinse your mouth with enough water," says Dr. Emery.
Article continues below advertisement
8. It has been said to do more than whiten your teeth.
Dr. Emery says it has been discussed that it could help with arthritis, migraine headaches, asthma, and the common cold.
9. The span of time until you see results varies.
"Some people state immediate results and others say it takes days to weeks. It really depends on how compromised your immune system is. It's incredibly powerful and extremely safe as long as not swallowed," says Dr. Emery.
Have you learned anything about oil pulling? Are you going to try it? Do you think it works? Tweet @OKMagazine and leave a comment below.