NEWS
About a Boy's David Walton Shares His Funniest Parenting Moments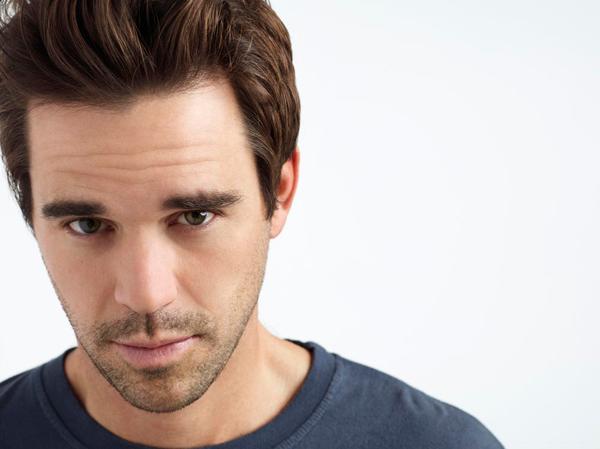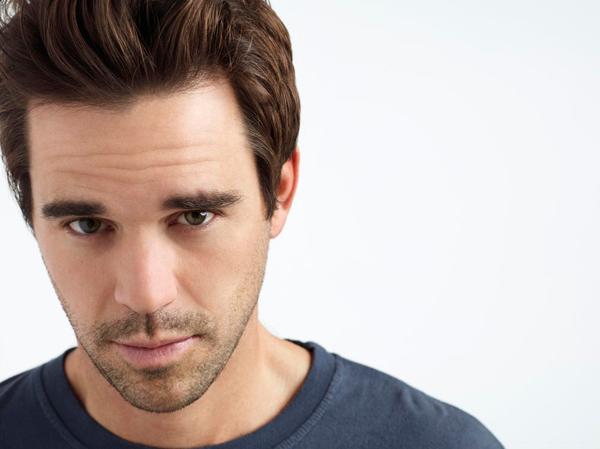 On NBC's TV series adaptation of About a Boy, David Walton tackles the lead role of Will, a very single, very selfish and very non-kid-friendly guy who finds himself in an unlikely friendship with the boy next door, who he initially uses to pick up women (naturally!). Considering he's the father of two small children in real life, the actor seems to be pretty much the polar opposite of his carefree onscreen alter-ego. David tells OK! why he's having a blast playing Will, how being a dad trickles into his performance and shares a humbling parenting moment.
Article continues below advertisement
OK! News: J.K. Simmons Reveals Why He Almost Passed Up His Growing Up Fisher Role
OK!: You kind of get to relive your single days through Will, what do you like about playing him?
David Walton: It's really fun playing someone with no responsibilities who can kind of do anything he wants when he wants, can say kind of anything. He has that truth-telling disease where he's not really worried whether someone is going to like him or not. I think what's most fun is playing someone who's sort of selfish and in a lot of ways unlikeable but there's this really big heart underneath it that you get little glimpses of.
OK!: What have been your favorite scenes to film?
DW: There's a scene coming up where I find out Minnie Driver's character, Fiona, who is Marcus' mom, hasn't taught him about the birds and the bees, and I find it to be very late so I do the talking and maybe I overdo it a little bit. But it was such an interesting thing that's happening because it's this growing up story. It's this family forming. Me and Minnie Driver don't even know it's forming but I start really caring about this kid and kind of become this father figure. But Ben (Stockham), the real kid, is growing up, too, and here we have a birds and the bees episode and it's dealing with subject matter that hasn't even been dealt with in his life. So there's this weird existential thing happening where I'm in the scene talking to the character but I'm also kind of talking to Ben as well. He's growing up on the show and then in real life he's growing up at the same time.
Article continues below advertisement
OK! News: The Mixology Cast Gets Real Honest About Picking People Up at Bars
OK!: Do you feel like this character is influencing the way you approach your own kids?
DW: I always wonder if I had done this role when I didn't have kids…does loving my kids so much seep into how I'm talking to Ben in the scenes. Will doesn't understand kids and that's part of what makes it funny with him interacting with Marcus. But part of that is also not talking to a kid like they're a kid. I'm not simplifying things and if you get mad, you get mad, just like when you get mad at your friends. I wonder if because I love my kids so much if I'm getting too soft on Marcus. I think in the end it's a story about this unlikely family forming and by episode eight it's very clear how much I care about this kid. I think me having kids is helpful. It opens up a new little area of your heart.
OK! News: What Sport Brings Out the Crazy in Kristi Yamaguchi?
OK!: What's been your funniest moment in parenting recently?
DW: There are two things. Now my daughter is old enough that when someone passes gas she says, "Toot." You think you're alone and you forget and maybe you're in the playroom and something happens and you just hear her say, "Toot." And you're like, "That's right, I did just do that, thank you." Or the other one is she has a cold and I was just making breakfast and heard her sneeze but I kept washing the dishes. I looked over and it looked like something had exploded on her face. She's just sitting there looking up at me not wiping it off. It looked like she got slimed in a Nickelodeon show. You just start laughing. She has no idea what just happened.
About a Boy premieres Saturday, February 22, after the Olympics on NBC.
Is there a book or movie you'd love to see adapted into a TV series? Tell us in the comments below or tweet @OKMagazine.