NEWS
About Last Night: Joanna Krupa Explains the Ultimatum She Gave on RHOM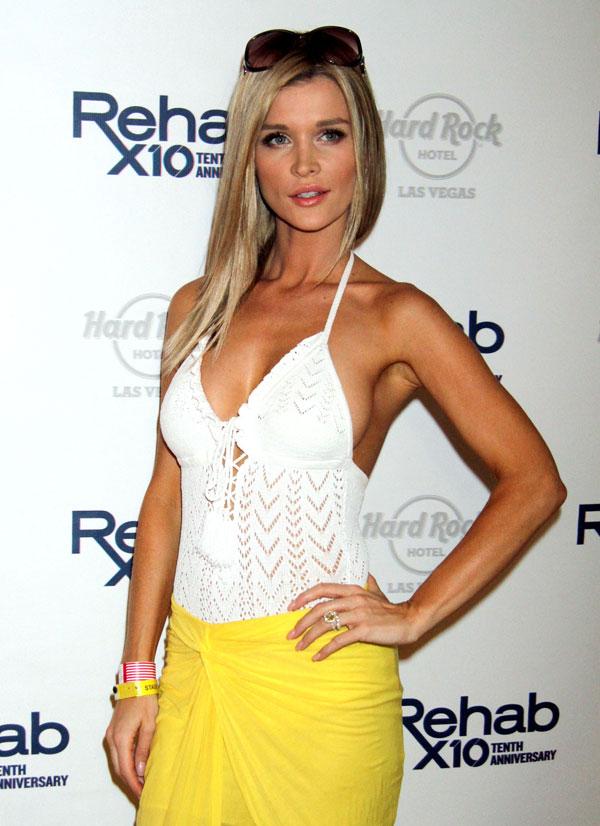 Last night's episode of Real Housewives of Miami was so happy! Joanna Krupa and her gal pals headed to LA to prep for her upcoming wedding, and it was a fairly drama-free episode—minus Joanna's ultimatum to Lisa Hochstein that she has to choose one wedding to be a bridesmaid in, hers or Adriana de Moura's. She explained herself with us!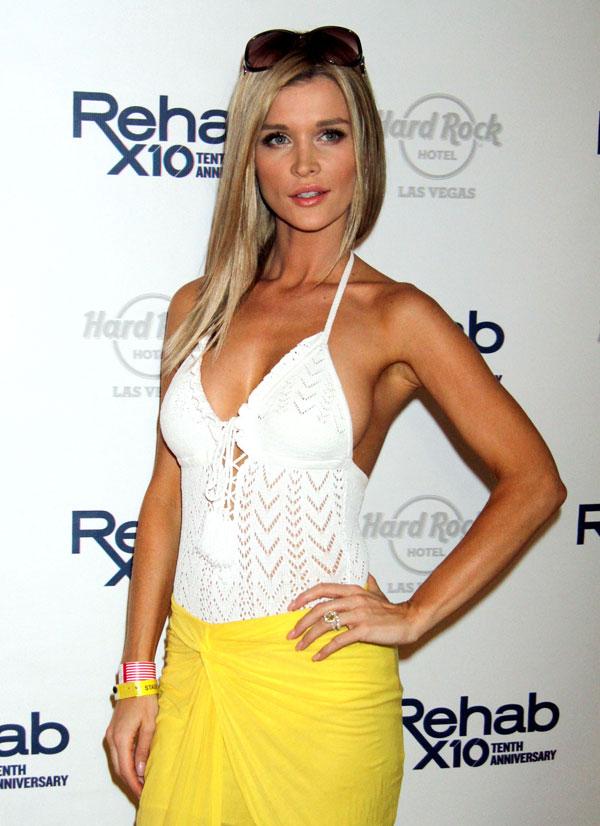 OK!: This week had so many good Joanna moments!
Joanna Krupa: I know! Finally some good stuff going on, away from the darkness. It's good to have relatable drama instead of nasty drama. I was happy to show that blondes definitely do have more fun.
Article continues below advertisement
OK! News: Read our recap of last night's episode of RHOM!
OK!: What was your favorite part of the LA trip?
JK: Showing the girls my LA life—not just my lifestyle there, but having them meet my rescue dogs. See that I'm a doer, not just a talker. My passion for animals has been around for years and years, starting with my ads for PETA. They met my rescue kittens, and I had a bunny there, from the organization I started with my partner Gabriela Gutierrez, Angels For Animals Rescue. That was my proudest moment. Some wives are very superficial; me, I've been very blessed with everything I've accomplished. I bought my first home when I was 25. Nobody can ever tell me that I'm not a hard worker. Being a housewife, people assume you sit at home and do nothing. I want people to know I work for a living. Yes, Romain could take care of me, but I'm not a lazy person. I have goals.
OK!: It was so sweet how Lea got emotional talking about it.
JK: When I rewatched the episode, it really made me cry. I was a little girl emigrating from Poland with my mom, she had $200 in her pocket. She was a nurse, and had to start from zero. I am living the American dream, and for Lea to acknowledge it was really beautiful. It meant the world to me.
Watch: Lea Black gives an exclusive reaction to last night's episode!
Article continues below advertisement
OK!: What did you think about the Adriana wedding planning?
JK: The vow renewal. Let's be honest, it's a vow renewal. It's great that she gets to relive her ceremony. I thought it was a little overboard and disrespectful to have guests change and make it mandatory. For me, I wanted my wedding to be beautiful, but I'm not going to tell my guests how to dress. But that's her wedding, her life, let her do what she wants. That part of the episode, I was too busy on my computer to pay attention.
Watch: Is Joanna Krupa joining the cast of Real Housewives of Beverly Hills?
OK!: Do you still stand by the ultimatum you gave Lisa about being a bridesmaid?
JK: The whole ultimatum with Lisa, let me get this clear. I never considered Lisa to be a bridesmaid. It's my wedding, it's a big day for me. Of course i wnat to incorporate friends I've known for years. We're friends, but we're not that deep of friends yet. She kept hinting about it to Lea, which is why I even thought about it. She hasn't really been in my life through the tough times. Is it because, 'I want to tbe the cool girl, the popular girl in this group, and be a bridesmaid with everybody?' There were a lot of frinds who weren't invited because I didn't have room for them. Being a bridesmaid is a big deal. I wanted someone who truly cared for me to be my bridesmaid.
What did you think of last night's episode of Real Housewives of Miami? Do you understand where Joanna is coming from with the whole bridesmaids thing? Tell us in the comments below or tweet us @OKMagazine.