NEWS
About Last Night: Joanna Krupa Talks Adriana's "Dreadful" Wedding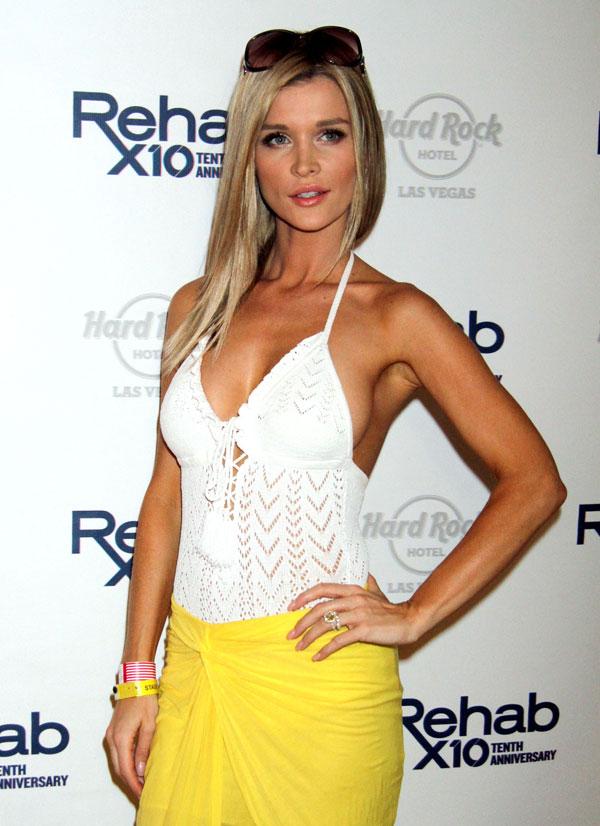 Last night's episode of Real Housewives of Miami was a fine demonstration of how entertaining reality television can be. The season has focused on the wedding planning of two housewives, Adriana de Moura and Joanna Krupa, and this week we got to see the first nuptials. Adriana was two hours late to both her ceremony and reception, and her rival bride Joanna obviously had some thoughts on the matter.
Article continues below advertisement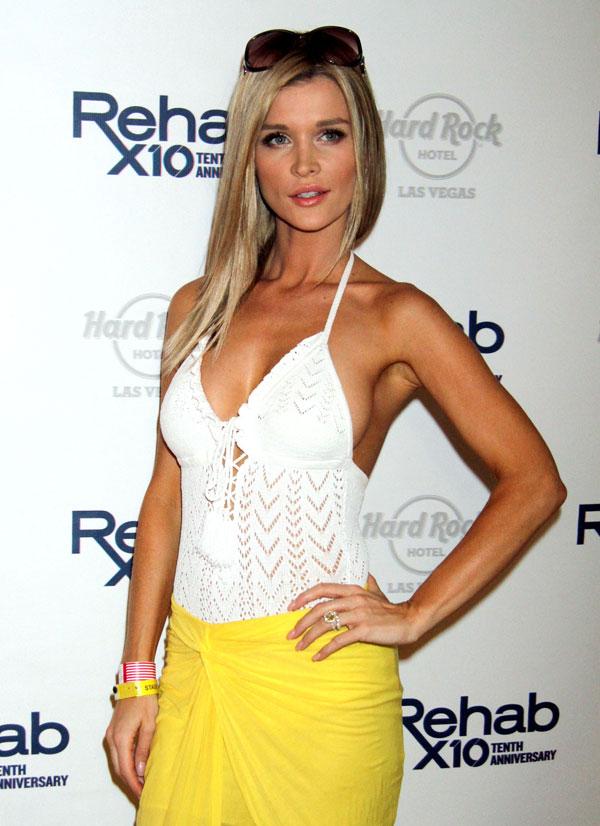 OK!: At the beach, Alexia took Marysol's side. How did you feel about that?
Joanna Krupa: Alexia seems like the person who doesn't like to take sides, and I guess she's closer with Marysol than she is with Lea. She likes to play it safe for some reason. I don't know what it is. Any normal person who knows all the girls can tell that Marysol's goal with Lea was to get attention. It was pretty clear. Lea has been a good friend to Alexia and I'm surprised that Alexia doesn't have Lea's back here.
OK!: The main focus was the wedding. Since you and Lea weren't there, where were you that night?
JK: I was with Lea. We were at her house, but besides that I don't remember. I don't think I've ever been as happy in my life after watching parts of last night's episode. I had to fast forward some of it because it was... I don't want to be as miserable as her guests. It was worse than hearing nails on a chalkboard. Oh my gosh. It was definitely a disaster. I'm not the type of person to criticize somebody's wedding, but nothing could have been worse. I couldn't wish anybody a worse wedding than what she had. Her poor guests, that's all I have to say. It was dreadful.
Article continues below advertisement
OK!: Had you heard anything about it, or was last night the first time you saw how bad it was?
JK: I heard from Lisa, who basically told me how late it was, the delay, that people were leaving the reception. I got to give it to Lenny. Everybody would understand him and why he wanted to leave. It's just wrong. Especially him, he works so many hours a day and here he is trying to be a nice guy. I totally had Lenny's side. I'm blessed I wasn't there.
OK!: Now that you've seen hers on the show, how will yours compare? Have you seen the episode with your wedding?
JK: No, I haven't. It's obviously for the viewers to judge. I can say that for me, my wedding was the most amazing day of my life. I was so happy. I was full of joy. Whatever people say, it doesn't matter, because for me it was the happiest day of my life. And it can't get any worse than Adriana's, that's for sure.
What did you think of Adriana's wedding last night? Was it as bad as Joanna is saying? Would you have waited all that time for Adriana if you were a guest? Tell us in the comments below or tweet us @OKMagazine.