NEWS
What We Learned From Last Night's Real Housewives of Miami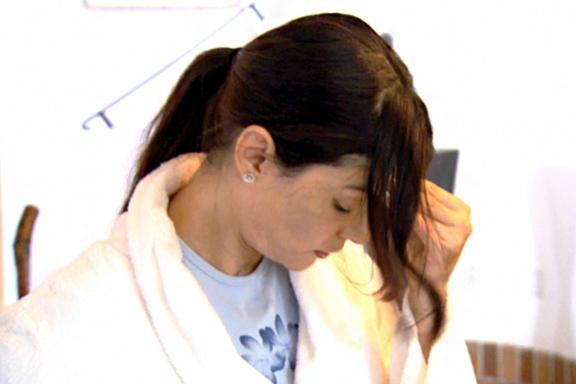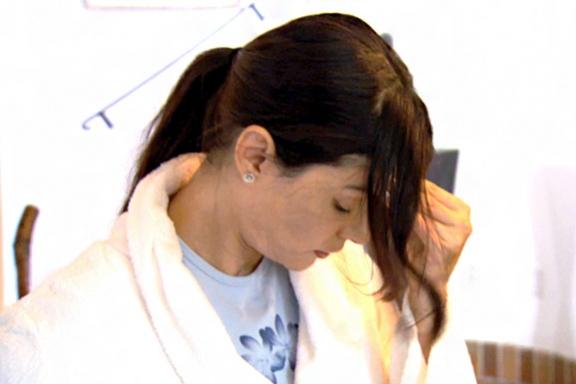 It's Adriana's wedding day and this woman is in full-on bridezilla mode. Frederic is giving her b-12 shots in the butt, which is making me very uncomfortable.
Alexia, Lea, Joanna and Lisa meet at the beach and rehash the drama between Lea and Marysol at Alexia's party. Lea insists Marysol just wants to make her look bad, which seems like a pretty good theory to me. Alexia still isn't buying it.
Article continues below advertisement
Over at Casa Black Joanna pops in to hang with Lea since they're the only two who aren't invited to Adriana's wedding.
Back at the Biltmore the A-Team is getting primped and pampered for Adriana's big day, everyone except for the bride herself. Woman, start getting ready for your wedding! Frederic stops by the suite and Adriana, who now looks like Michael Myers from Friday the 13th, freaks out that her groom has now seen her on their wedding day.
OK! News: Jessie James Talks Pregnancy and How She Broke The News To Husband Eric
Adriana is slower than a snail getting ready and everyone is waiting for her at the church. Homegirl needs to step on the gas and get herself to the church. She's finally ready and then has a freak out about not having the proper veil. She's also now officially an hour and a half late to her own wedding.
I will give her this—Adriana's wedding dress is gorg.
MORE ON:
real housewives of miami
Article continues below advertisement
Adriana and Frederic are officially married (again) and the ladies are changing up for the second act of the wedding day.
OK! News: The Sweetest Treats For National Dessert Day
Marysol and Lisa start getting into the great Lea debate over whether she contacted Elsa while she was in the hospital or not. I really wish we could stop giving this topic air time.
Once again Adriana is late to her own party and Frederic tells her guests are starting to leave. Alexia says being late is a Latin thing and a cultural thing. No, it's a rude thing.
Lenny wants to leave because he's exhausted and Adriana is an hour and 45 minutes late to the reception. I am totally on Team Lenny with this one. I would have been out the door an hour earlier. Lisa is not pleased.
Food is finally being served. Lenny has returned to the wedding and some dude is attempting to slice open a champagne bottle with a sword. This is not this guy's finest moment.
Next week Lisa heads to Texas with Lea to learn more about the Miami housewife's past.
Would you have stuck around and waited for Adriana to arrive at her own wedding? Tell us in the comments or tweet @OKMagazine.