NEWS
Is Adam Levine Collaborating With Justin Bieber On 'Believe'?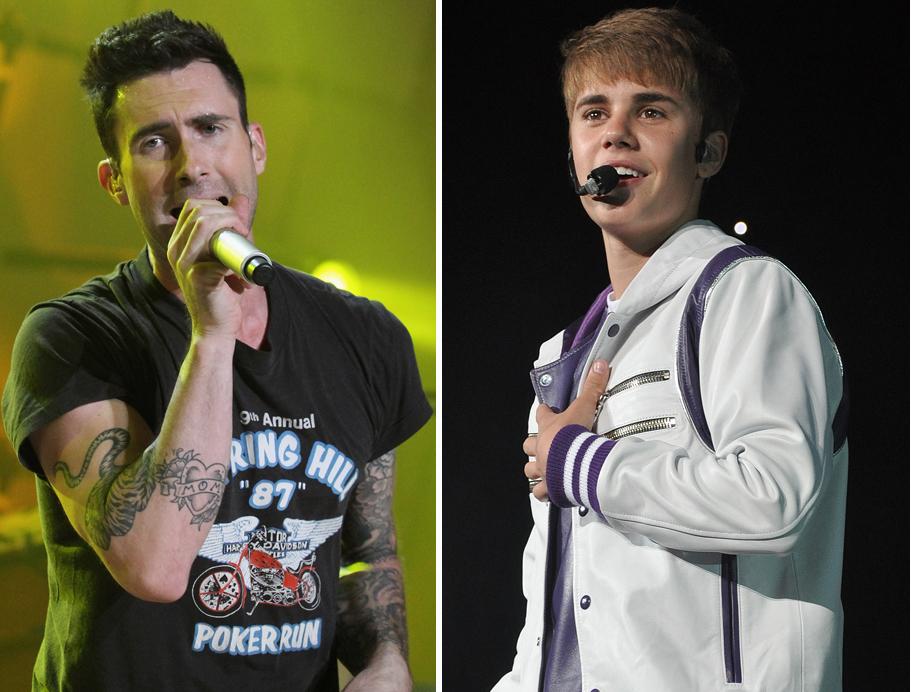 Sure seems like the Maroon 5 frontman is joining the pop superstar on his new album, 'Believe'.
Justin Bieber Tweeted, "long night in the studio. good seeing big bro @adamlevine - we got a big idea coming! #newSupergroup"
His manager Scooter Braun Tweeted a photo of Adam Levine and Justin, "i think they were battling at TEMPLE RUN" which referred to the popular game.
We assume they didn't just play games, but actually worked together on a new song. We can't wait to see what the two musicians came up with!
Article continues below advertisement
A radio DJ, Mick Lee from Z104.3 in Baltimore, MD, recently said the best way to describe the song was a mix of Justin Timberlake's "Sexy Back," NSYNC's "Girlfriend" and The Ying Yang Twins' "Wait."
Woah! Mick also revealed that Justin raps on the track!
"Boyfriend" arrives (finally!) on March 26.