NEWS
Adnan Charged with Three Felonies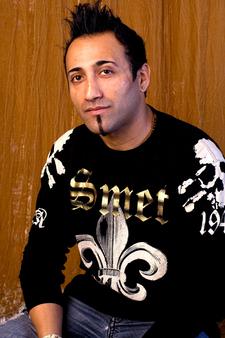 Adnan Ghalib, the greasy paparazzo-turned ex-boyfriend of Britney Spears, has been charged with three felonies.
TMZ is reporting that Adnan was slapped with assault with a deadly weapon, battery and hit and run. Ghalib allegedly hit a man with his car in an alley on Feb. 11. The man was reportedly trying to serve Adnan with legal papers on behalf of Britney Spears.
One law enforcement source says Adnan allegedly hit the guy, who landed on the hood of the car and then continued driving. The server jumped on the hood of Ghalib's Mercedes to avoid being pinned against a trash truck.
Article continues below advertisement
Cops and paramedics were called. The victim broke his wrist and suffered cuts and bruises.
Prosecutors are asking for bail set at $110,000. If convicted, Ghalib could get seven years in prison.