NEWS
After 'Titanic' Leonardo DiCaprio Says: "I Was Sort of This Thing"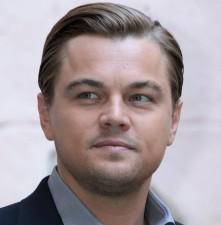 Titanic may have finally been beaten by Avatar at the box office, but Leonardo DiCaprio's life was shaped by the epic romance. "It wasn't the era of penetrating Internet paparazzi that we have now. But my name wasn't me anymore," he confesses, "I was sort of this thing."
"Kate Winslet felt it, too," he tells Esquire magazine. "But a lot of the attention was on me because of the teenage girls who repeatedly went to see the movie. I had the blond hair, and I was Jack Dawson, this heroic figure."
Article continues below advertisement
OK! NEWS: LEONARDO DICAPRIO'S SHUTTER ISLAND TRAUMA
Here are other highlights from the interview:
On doing a nude scene with Kate Winslet in Revolutionary Road:
Kate Winslet is one of my dearest friends. We have the ultimate trust in each other and the best of intentions for what we want to do. I knew Kate before Sam Mendes, her husband even met her. So on the outside, it may seem strange to do a sex scene with a woman while her husband is directing. But it didn't feel that way to me.
OK! HOT GALLERY: LEONARDO DICAPRIO AND MARTIN SCORSESE SHUTTER IN ROME
When the scene was about to start, Kate said, in front of the crew, "Wait, wait, this is totally weird." She turned to both Sam and I and said, "Are you guys okay?" We both looked at each other and said, "Yeah, we're totally fine." She said, "It's even weirder that you're both totally fine."
On meeting River Phoenix:
"When I was 18, River Phoenix was far and away my hero. Think of all those early great performances — My Own Private Idaho, Stand by Me. I always wanted to meet him. One night, I was at this Halloween party, and he passed me. He was beyond pale — he looked white. Before I got a chance to say hello, he was gone, driving off to the Viper Room, where he fell over and died."
MORE ON:
Leonardo DiCaprio
Article continues below advertisement
OK! NEWS: LEONARDO DICAPRIO DONATES $1 MILLION TO HAITI RELIEF
On being directed by James Cameron:
"Jim knows exactly what he wants. Needless to say, when somebody felt a different way on the set of Titanic, there was a confrontation. Jim had it out with them right there in front of everybody. He lets you know exactly how he feels. But he's of the lineage of John Ford. He knows what he wants his film to be. I remember sitting in a theater after it was done and being in awe. He got what he wanted."
OK! NEWS: MERYL STREEP AND SANDRA BULLOCK STEAL MOVIE AWARDS WITH A KISS
On Meryl Streep:
"She's the only person who looks completely natural. She's the only person who has actually made her character into a real human being who would have an erratic moment because those erratic moments are what make you more human. That was a huge moment of discovery. Meryl may be the greatest actor in the world."