NEWS
Alec Baldwin: Jen a "Perfect Fit"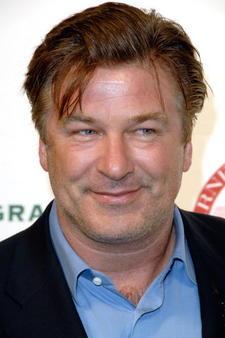 After filming a guest appearance on NBC's 30 Rock, it seems everyone can't wait to see Jennifer Aniston's return to TV. While the episode she appears in won't be on for awhile, Alec Baldwin dished to Extra about Jen's time on the set.
"She plays a friend of Tina Fey's character who comes to town and she has a reputation of a man-eater," he tells Extra. "She loves to seduce alpha men. Tina warns me about her and I say, 'Don't worry. I recognize those kinds of women." Count to three and she and I are coming out of my bathroom with our clothes off."??
Article continues below advertisement
Sounds steamy!
As for working with Jen, Alec was excited to have her on the show, saying: "We were very lucky to get her. She's so alive. She's funny and beautiful. She's got the comedy crazy gene. She's fun and she's sweet. She was a perfect fit for the show."
What about that other rumored big name coming to the set? Tell us, Alec, will the queen of daytime TV be on 30 Rock this season?
"Yes. Jennifer Aniston and Oprah. What more do you want?" he exclaims. "We're only on episode four!"??