NEWS
Alec Baldwin Thrown Off American Airlines Flight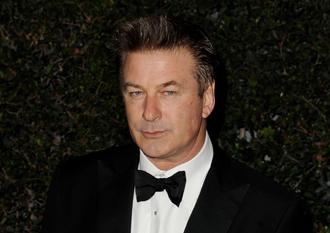 Yet another celebrity has gotten into trouble for playing with their cellphone before taking off on a flight. Alec Baldwin was Tweeting mad today after he was reportedly thrown off an American Airline flight.
OK! NEWS: ALEC BALDWIN WILL HOST PODCAST INTERVIEW SHOW
After passengers were Tweeting about his removal, Alec himself wrote, "Flight attendant on American reamed me out 4 playing WORDS W FRIENDS while we sat at the gate, not moving. #nowonderamericaairisbankrupt."
Article continues below advertisement
"But, oddly, 30 Rock plays inflight on American. #theresalwaysunited," he added.
Although Alexc was reportedly removed from the flight, he was rebooked on another American Airline the same day.
Alec Tweeted, "Now on the 3 o'clock American flight. The flight attendants already look.....smarter."
OK! NEWS: WATCH STEVE MARTIN JOIN ALEC BALDWIN ON STAGE FOR SNL SEASON PREMIERE
However, he made the bold statement that he won't fly that airline again.
"Last flight w American," he wrote. "Where retired Catholic school gym teachers from the 1950's find jobs as flight attendants."
American Airline's response? Time to beg!
"Mr. Baldwin, we are looking into this," the airline Tweeted. "Please DM us contact information."