NEWS
Alec Baldwin Will Host Podcast Interview Show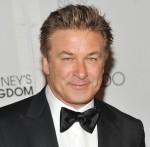 Alec Baldwin, star of 30 Rock and hilarious appearances on Saturday Night Live, will toss his hat into the ring. And by that we mean to host an interview show on New York public radio available via podcast. Starting later this month a new interview will be available every week via podcast.
According to The Huffington Post, Alec's show will be available as a podcast starting on October 24 and he'll interview several A-list names including Michael Douglas. The Wall Street 2 star will be his first interview and he talks about watching Glee with his daughter. Upcoming guests also include Chris Rock, Kathleen Turner and Kris Jenner.
Article continues below advertisement
His guests will come from a variety of career paths though he'll lean towards interviewing entertainers. Alec's very interested in talking to veterans in show biz about how they keep on keepin' on.
VIDEO: WATCH STEVE MARTIN JOIN ALEC BALDWIN ON STAGE FOR SNL PREMIERE
The star has admitted he's a "public radio junkie" who's filled in on air previously and has also helped out with various fund drives. He substituted as a host for Kurt Andersen on air and then Alec and WNYC, the station, were keen on doing something more, according to Dean Capello, their senior vice-president for programming.
Dean said, "Alec is one of our hometown guys."