NEWS
Alexander Skarsgård: Rihanna is a Workaholic!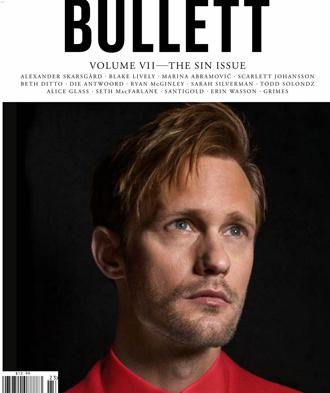 Alexander Skarsgård covers the summer "sin issue" of Bullett magazine and opens up about everything from his atheist upbringing, True Blood characters Eric and Bill's "bromance" to how his Battleship co-star Rihanna is a complete workaholic.
OK! NEWS: RIHANNA HOSPITALIZED FOR "EXHAUSTION" AND "DEHYDRATION"
Alexander plays naval commander Stone Hopper in the flick that's been described as "cheesy" and a "throwaway" by film critics, but his comely co-star certainly worked hard.
Article continues below advertisement
"God, I thought I worked a lot," he said of Rihanna. "We would shoot until late Friday night and she would jump on a plane and go to L.A. to perform at the MTV Video Music Awards in front of a billion people, and then get straight back on the plane and fly to Hawaii and go to set Monday morning with a smile on her face."
Perhaps this explains why she checked herself into the hospital in the early morning hours after the Met Ball for what her rep called "exhaustion" and "dehydration." While some naysayers wondered if those blanket terms may be euphemisms for deeper problems, RiRi told E! reporters on the Battleship red carpet that she rarely rests, "had the flu" and "never gave myself the chance to recover."
OK! NEWS: ALEXANDER SKARSGÅRD SIZZLES ON NEW TRUE BLOOD POSTERS
His more successful project, True Blood, returns for a fifth season on June 10, and while he's loath to give away too many details, he does hint at a reconciliation between Eric and Bill after a nasty feud over Sookie Stackhouse.
"Bill and Eric have to set aside their disputes and team up. They bond in the process; they have no choice. There's definitely a bit of a bromance going on there," he says. "It's a little like Butch Cassidy and the Sundance Kid."