NEWS
Alexis Neiers Arrested For Possession of Heroin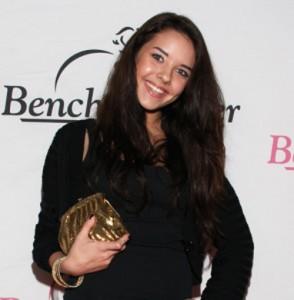 Looks like the legal woes are starting all over again for Alexis Neiers. The star of the E! reality show Pretty Wild was arrested for probation violation today, according to TMZ, for possession of black tar heroin and a fake driver's license.
TMZ reports Alexis has not been keeping up with her probation duties, causing cops to pay her a visit this morning.
Article continues below advertisement
After a sweep of her L.A. home, officers reportedly found black tar heroin and Alexis was immediately arrested.
She was also found with a fake Florida IDs totaling her charges at three — probation violation, possession of a controlled substance, and perjury.
The 19-year-old, along with six others, was accused of being a part of multiple burglaries, targeting the homes of Orlando Bloom, Megan Fox, and Paris Hilton.
She spent a short stint in jail and was placed on probation. Her latest offense, could land her some serious jail time.
Alexis shared a small portion of her time at Lynwood correctional facility with Lindsay Lohan.
OK! VIDEO: LINDSAY'S LYNWOOD NEIGHBOR GIVES FIRST HAND ACCOUNT