NEWS
DWTS' Alfonso Ribeiro Exclusively Opens Up To OK! About Wendy's #BBQ4merica Campaign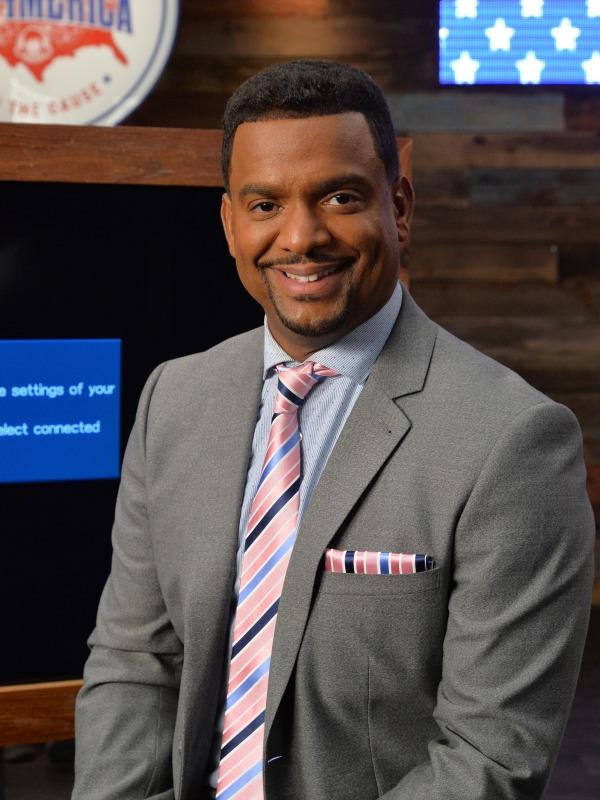 You may not know it, but you could be one of the many Americans who are currently living in a barbecue-deprived area free of tender meats, smoky sauces and overall goodness.
Wendy's is here to satisfy your taste buds with its new #BBQ4merica campaign. Dancing with the Stars contestant Alfonso Ribeiro is joining the cause to help spread awareness of Wendy's new barbecue pulled pork sandwich. The star exclusively opened up to Okmagazine.com about why he's joined the cause, what you could do to help, and his favorite part (Hint: it involves a lot of pork!).
Article continues below advertisement
OK!: Why did you get involved with this cause?
Alfonso Ribeiro: It's just fun. At the end of the day there really isn't a lot of great barbecue, especially in major cities. Wendy's bringing this great barbecue pulled pork to America is really kind of fun and cool... I'm always looking for collaborations and I typically get asked to collaborate with things where I'm just kind of doing that whole dance that I've been asked to do my whole life. Being able to come on and do something that's fun and that people are having a good time with and loving made it really fun. That's kind of why I really got involved in it. I thought it would be a fun thing to do.
MORE ON:
Dancing With the Stars
Article continues below advertisement
WATCH: It Finally Happened! Watch Alfonso Ribeiro Do The "Carlton" on Dancing With The Stars
OK!: How was it working with Ralph Macchio and Steve Austin?
Alfonso Ribeiro: I got to work with Ralph. Steve, we weren't able to shoot on the same day. I've obviously known Ralph for many years and so it was really fun to see him. After we did our first shoot, he actually came to a Dancing with the Stars show and we got the chance to hang out a little more. Ralph is just a great, fun guy and of course we all know Steve is a great guy and fun.
OK!: How can our readers get involved?
Alfonso Ribeiro: They can go to Twitter and they can use the hashtag #BBQ4merica and they can win all kinds of really cool barbecue swag.
OK!: What is your favorite part of teaming up with Wendy's?
Alfonso Ribeiro: My favorite part has just been having a good pulled pork cheeseburger! But really, it's really just having the fun... Connecting with the fans is awesome. We really want people to get involved so tweet at Wendy's and use #BBQ4merica and get involved today... Go out and try all of the wonderful offerings!