NEWS
Ali Fedotowsky Offers Cinco de Mayo Party Tips and Advice For Desiree Hartsock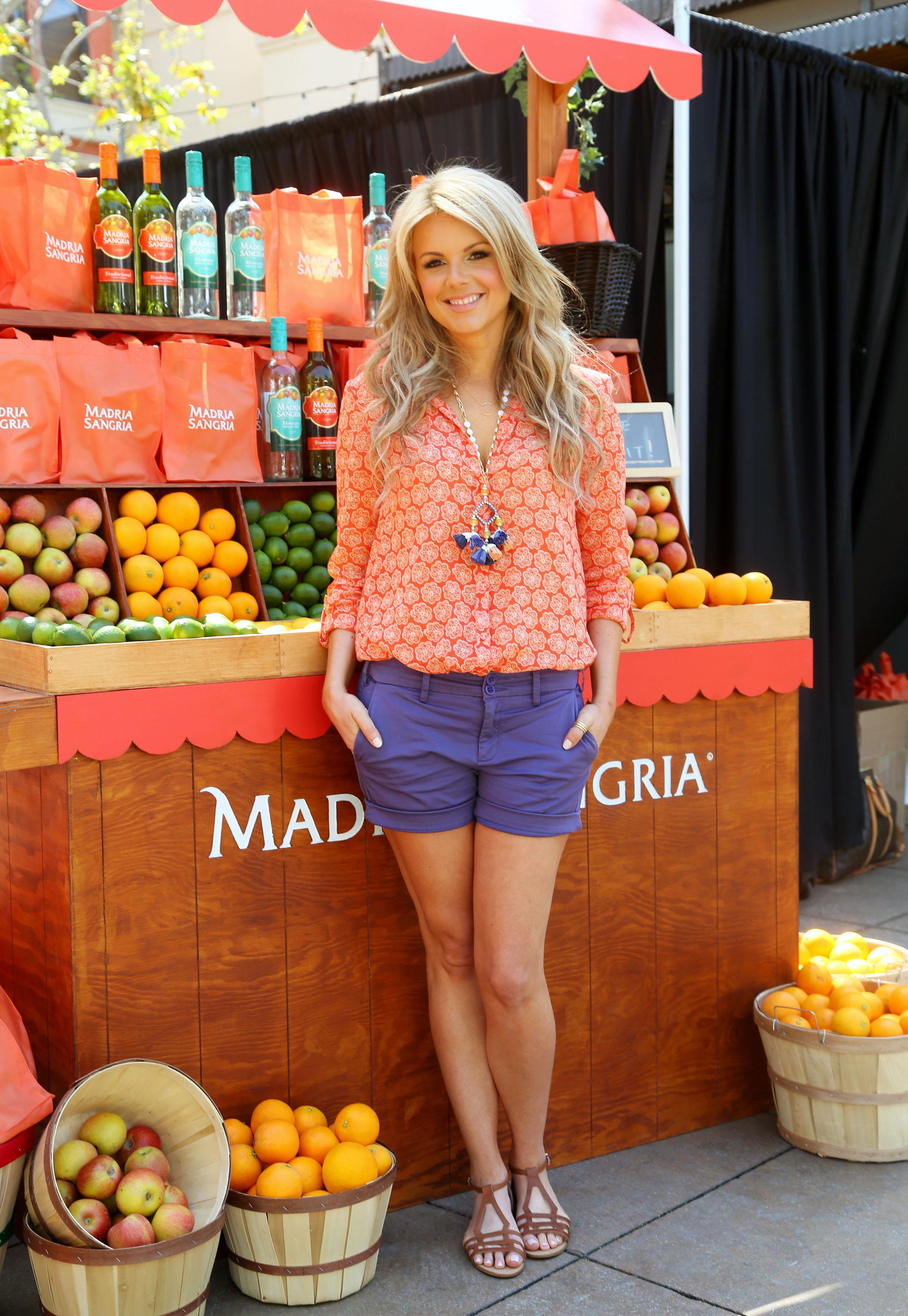 Article continues below advertisement
OK!: Cinco de Mayo is right around the corner, do you have any tips for throwing a fun party?
Ali Fedotowsky: I love hosting parties at my place but it can be a lot of work! Plus since I'm always eating and drinking the best foods around the country, my friends have high expectations for my dinner parties. Little do they know I'm a horrible cook! I try to keep this a secret by encouraging everyone to bring their own dish to the party—potluck style. For drinks, my go to is Madria Sangria. I just chill it, pour it, then add some fruit, and I have the perfect beverage that competes with any fancy cocktail I'm served in a high-end restaurant. It's easy and so good! Perfect for summer!
OK! News: How To Get Isla Fisher's Bright Pink Lip
OK!: As the host of 1st Look on NBC, you get to travel to all sorts of amazing places. Have you done anything through the show you could cross off your bucket list?
AF: I got to go white water rafting through the Grand Canyon. I have to say that was quite the experience—one I will always remember. And just last week, I was in Louisville celebrating all things Kentucky Derby! I went to Thunder Over Louisville, the biggest fireworks show in the country. I still can't hear right! I got to dress up like a Southern Belle with a big fancy hat and ate at 610 Magnolia which is one of the best restaurants in the country. You have to reserve a table for the derby menu a year in advance. It all airs this Saturday on NBC right after SNL.
Article continues below advertisement
Photos: Cute Summer Dresses For Under $100!
OK!: Who has been your favorite celebrity to interview?
AF: I haven't interviewed her but one of my absolute favorite celebs is Giuliana Rancic. I see Giuliana every once in a while at E! and I actually randomly bumped into her on a plane the other day—we both travel a lot! Every time I see her she is the sweetest and most humble person, I really admire her. All around she's just great!
OK!: What do you think of Desiree Hartsock as the new Bachelorette?
AF: I was pulling for Desiree from day one when she was on The Bachelor. Heck, I even called that she would be the Bachelorette in my blog after the second episode! She seems so down to earth and sweet, but tough too! I think she lives in LA and I'm glad cause I think she and I will be buddies.
OK!: What advice would you offer her?
AF: Gosh! I don't know. Keep a journal and be honest with the guys and yourself. Other than that, good luck, girlie! The man you're supposed to marry is either there or he's not. So don't force anything either on the show or after. Life will work out the way it's supposed to.
How will you celebrate Cinco de Mayo? Tell us in the comments below or tweet @OKMagazine.