NEWS
Alicia Silverstone Responds to Criticism About Pre-Chewing Her Son's Food: "I'm Very Glad I Did It"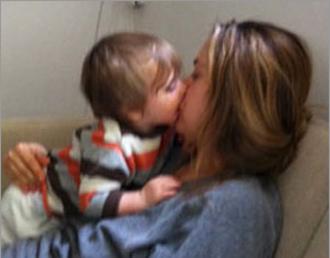 Article continues below advertisement
And it's pretty obvious that her 11-month-old son likes the technique, as Alicia wrote that he "literally crawls across the room to attack my mouth if I'm eating."
"I wasn't saying this was anything somebody should do," Alicia added. "I wasn't trying to be independent or cause such a ruckus. I'm very glad that I did it."