NEWS
Alison Sweeney Responds to 'Biggest Loser' Critics: "This is for Life"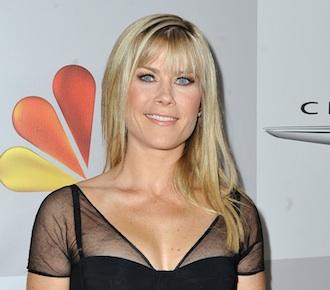 If you think living on the Biggest Loser ranch cut off from the world isn't exactly realistic, you're not alone. Even the show's host Alison Sweeney agrees!
OK! EXCLUSIVE: BIGGEST LOSER'S ALISON SWEENEY SHUNS FAST FOOD Alison told Celebuzz, "It isn't realistic. If you worked out six hours a day and had nothing else to do with your life, then it would be realistic. Nobody is trying to pretend anything other than that. That's the whole point. That's why it's a lifetime opportunity to come to the ranch." For the svelte star, the shows is all about seeing powerful transformation of before and after. She explained, "My favorite part would have to be the transformation. Just being part of the journey. Those great, lifechanging moments are very inspiring. It's just amazing to get to know those people and be part of it." OK! NEWS: ALISON SWEENEY WORKS HARD FOR PETS TO BE BIGGEST LOSERS, TOO! Even Alison herself has dieted and mentioned back in the day she tried the popular cabbage soup diet when it was en vogue. She added, "I did shake diets... stuff like that. The worst part was that it was effective in the very short-term, but then I wouldn't be able to maintain that strict diet plan." Essentially, the Biggest Loser according to Alison does the exact opposite. "The message is that this is for life. How can you make choices to be healthy for your whole life? I really like that mentality."
Article continues below advertisement