NEWS
Alyssa Milano Dishes On Mistresses Finale and Finding The Working Mom Balance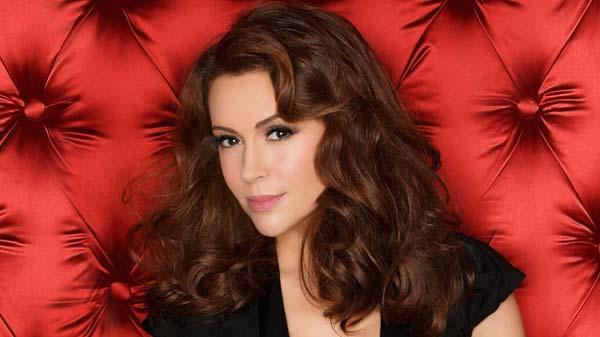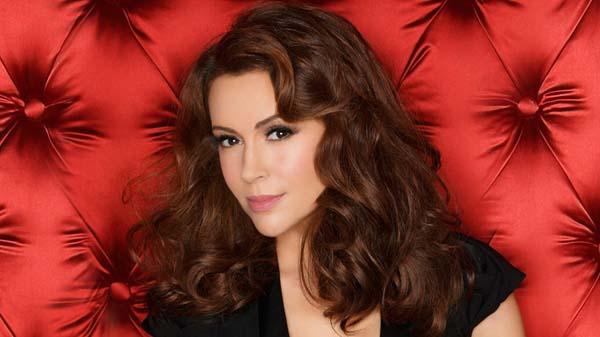 If Mistresses became your guilty pleasure on TV this summer, you're not alone. But for me, tonight's season finale is bittersweet. I want the answers to the juicy questions that have been building up all summer long, but I'm so not ready for the season to end! Series star Alyssa Milano spills the beans on what we can expect from tonight's shocking finale and taking on the challenging task of balancing work and motherhood.
Article continues below advertisement
Watch: Giuliana and Bill Talk The Possibility Of Baby No. 2
OK!: What can you tease about tonight's Mistresses season finale?
Alyssa Milano: We finally find out who the baby daddy is, so that's very exciting and I think that audiences will be surprised. Karen, she's had a rough season, obviously, she really thinks she's done with this situation with the Gray family but in the finale we realize that she's not done. And April's got a tough choice to make. She's got to choose between the dead husband and the cute boyfriend. It's all a bit crazy. It's a very action-packed, full one hour of television.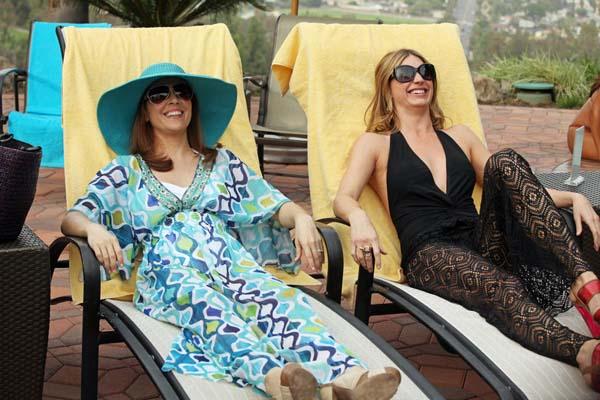 OK!: What do you like about playing Savi?
AM: Originally I was really taken by how flawed she was and how rough around the edges. That person we all know who seemingly has everything together and yet is unraveling at the seams. And, also, the good person that makes a bad decision and then has to deal with the repercussions of what that is, that's all very interesting to me and very human and very real. And then as I got to play her longer and longer I realized the real challenge for me was to play someone day after day who was going through such a hard time in her life became very kind of depressing for me. So it was definitely very challenging in that respect.
Article continues below advertisement
OK! News: Get Hunger Games Glam With Net-A-Porter Collection
OK!: Is it hard to shake that character off at the end of the day when you go home?
AM: It's hard to find balance when you're juggling too many things or a lot of things at once. For me, this is my first job back after having my son so I was exhausted and very emotional anyway. I think all those things actually helped with the performance but maybe didn't help so much with my trying to find balance.
OK!: How do you balance it—are you able to bring your son Milo to set with you?
AM: He comes to set. He pretty much comes everywhere with me all the time. He's fine without me. I'm not so good without him. I prefer it this way than if he were not good without me. But I feel like every day is something new and it's all a learning process. As long as I don't neglect any part of my life that is important to me and just do the best that I can then that's the balance.
Article continues below advertisement
OK! News: Daphne Oz Is Expecting Her First Child
OK!: Were you surprised by how much you would want to bring him to work with you?
AM: No, it didn't only because I had him at 38 or 39, however old I was, and I had been working since I was seven, so for me I was more surprised at the fact that I was even going to attempt to try it all than how attached I would be. I knew I was going to be attached to him. I've wanted a baby since I was maybe 19 years old and I waited a long time for my baby. I'm old enough to self-reflect and really try my darndest to appreciate every single moment we have together. It's a hard balance.
Watch the season finale of Mistresses tonight at 9/8c on ABC.
What burning question do you hope they answer on tonight's Mistresses? Tell us in the comments or tweet @OKMagazine.