NEWS
Amanda Bynes Arrested: Actress May Have Been Under The Influence Of Adderall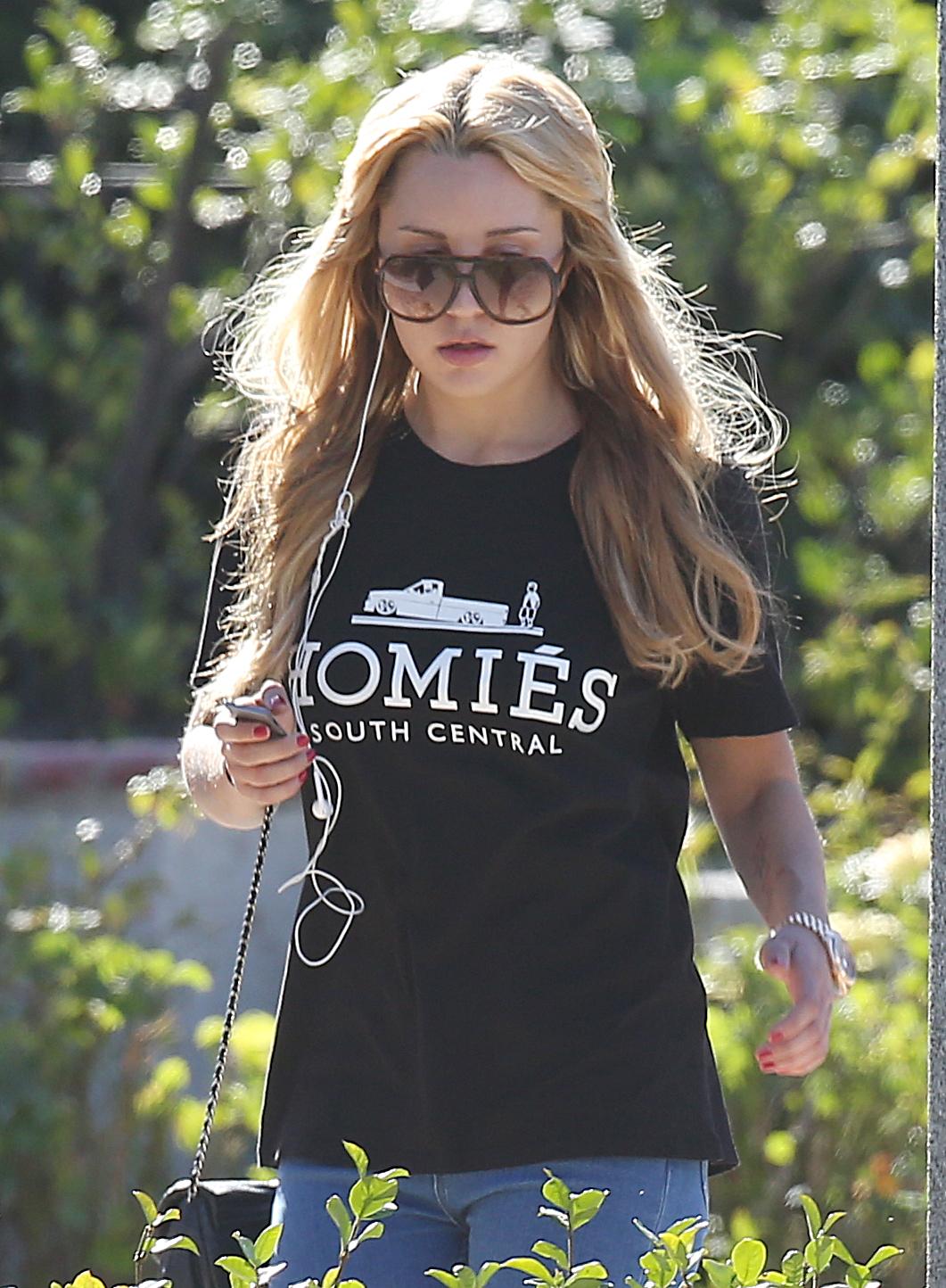 More details have emerged following Amanda Bynes' arrest over the weekend on suspicion of driving while under the influence.
TMZ reported Bynes was under the influence of Adderall while driving, but was prescribed the drug by a doctor. However, RadarOnline reported that's not the only drug Bynes has been taking recently.
The troubled actress, 28, "is smoking pot again, and drinking," according to a source who said she also flunked out of fashion school at Fashion Institute Design & Merchandising. The friend said she was doing well, but after her parent-supervised conservatorship ended, she fell off the wagon.
Article continues below advertisement
"Amanda just stopped going to classes," a source told Radar. "Everything had been going very well for her up until the conservatorship ended. Her instructors tried to reach out to Amanda, given her history of very public breakdowns, but got no response. As a result, Amanda flunked out."
According to the source, Bynes "had been doing so well" prior to her latest arrest.
Bynes was pulled over Sunday morning and failed a sobriety test. She was taken to the LAPD Van Nuys station, where police "determined she was under the influence of a drug." She was charged with DUI and held on $15,000 bail, which she later posted.
After a DUI charged in June 2012, the former Nickelodeon star struck a plea deal, agreeing to three years' probation and completion of an alcohol education course.