NEWS
New Couple? Amber Heard Is 'Getting Close' To James Franco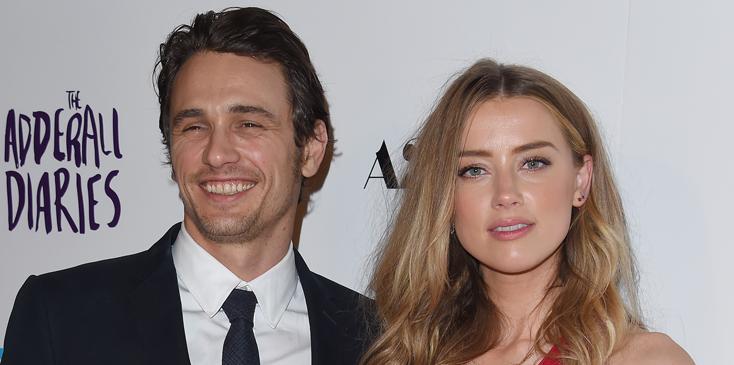 It's just the early months of cuffing season, and already James Franco has Amber Heard in his sites!
After quite the tumultuous summer, things have finally simmered down for Amber (after a drama-filled divorce from actor Johnny Depp) and people are taking notice of the star's new single status.
"The vultures are circling as suitors come out of the woodwork to woo Amber," an insider exclusively told .
Article continues below advertisement
While the actress has been linked to billionaire Elon Musk the source says the two aren't that serious.
"The rumors about Elon Musk are way over-hyped, but James Franco has wasted zero time asking her out," the source revealed. "He's been in regular contact with her since the divorce was announced."
The two have a long history together as not only co-stars (they co-starred in Pineapple Express and Adderall Diaries) but also as friends.
"They've known each other for over ten years, but this is the first time they've both been single and James is determined to not miss this opportunity," the insider said.
And with it only being three months since Amber's very public divorce, the source says James is patiently waiting in the wings for the actress. "He's trying to give her the safe space she really needs right now. They're not quite dating yet, but it's headed in that direction so watch this space," the source revealed.
Do you think Amber and James would make a cute couple? Let us know your thoughts in the comment section!