NEWS
Amber Riley Wins Dancing with the Stars—What We Learned Behind the Scenes!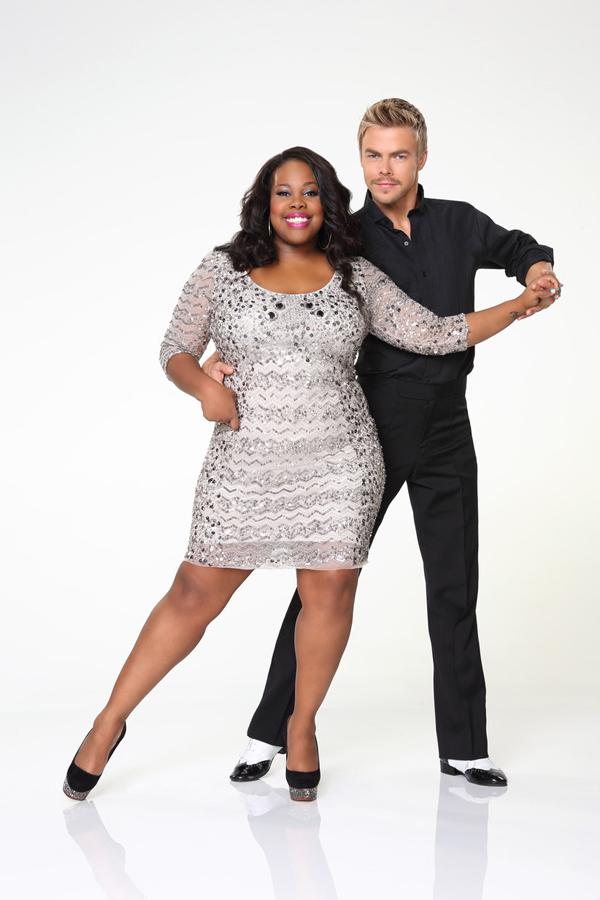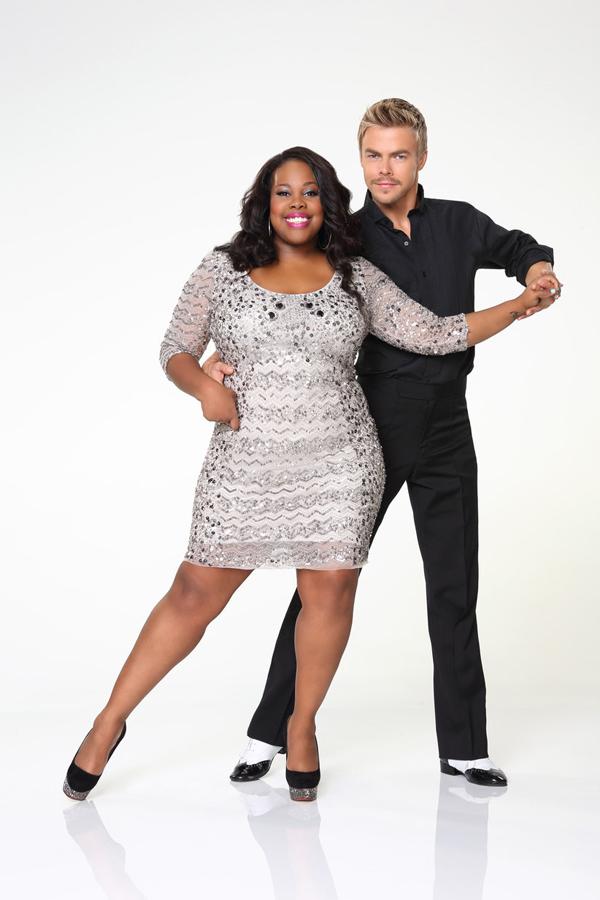 Article continues below advertisement
Even Corbin Bleu, who placed second with partner Karina Smirnoff, was thrilled for his competitor.
"I'm so happy for Amber," he says. "From the beginning of the day I've been in this sort of ethereal state. This has been it for me. I got a chance to get out here and do what I love doing every single day and Karina and I pulled it off time after time after time. What I said earlier today about how I felt like I won already, I really did."
OK! News: You're Not Going to Believe The Miz's Holiday Family Tradition
With so many of the season's stars back on the ballroom floor, we rounded up some fun behind-the-scenes facts we have to share:
• While most of the celebs lose weight while doing the show, Snooki admits her experience was the opposite! "I actually gained more weight on the show because I wasn't with my trainer," she says. "My trainer puts me on this crazy regimen. I ate more and I didn't do my weight training and I gained a little weight."
MORE ON:
Dancing With the Stars
Article continues below advertisement
• Dancing with Christina Milian tonight was a bit surreal for Brant. "I worked as an assistant on a movie she starred in five years ago and I got to dance with her today," he says. "She was actually the first celebrity I'd ever met so I wasn't sure how she was going to be and she's just like she is today. She's so sweet."
OK! News: Behind the Scenes of Adam Levine's Sexy New Kmart Commercial
• Jack Osbourne told reporters that if he were to take home the mirror ball, his plan was to take the souvenir on vacation. "I'm going to do a thing where I take pictures with it all over the world and just post pictures of the Great Wall of China, Paris, Milan," he laughed.
• Corbin and Karina danced a tribute to Michael Jackson, and Corbin remembers the time he met The Gloved One. "It was probably the highlight of my life," he gushed. "There's one thing about him – he has such a presence. He's really tall and he has big 'ol hands when he shakes your hand. He came to the High School Music concert in Vegas. Kenny Ortega directed all of his tours. When I went and did my bit afterward Kenny told me Michael leaned over and asked, 'Who was that?' Kenny said, 'That's Corbin Bleu.' Michael said, 'He's gooood.' For me I got goose bumps. I still get goose bumps thinking about it. That was one of the coolest things for me."
Do you think DWTS should have a Redemption season where celebs who have been voted off too early get a chance to redeem themselves? Tell us in the comments or tweet @OKMagazine.