NEWS
"American Idol" Announces... Nothing Official Yet!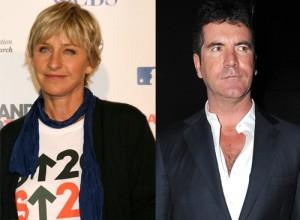 While American Idol fans await the official announcement as to will be replacing Ellen DeGeneres and Simon Cowell as judges on the popular reality singing competition, they'll have to wait even longer, it seems! Executives for FOX told reporters this morning that "no one has signed a deal to join Idol" who wasn't already on it last season.
Fox Chairman Peter Rice made the announcement and said "I'm really sorry" not to be able to announce anything.
Article continues below advertisement
Mark your calendars for next month, however, as execs say thay plan on having a final panel in place by mid-September.
OK! EXCLUSIVE: IDOL INSIDER — JENNIFER LOPEZ ACCEPTS OFEFER TO JUDGE AMERICAN IDOL
Rice added, "I'm not going to get into speculation," on who might not or not be on Idol next season. He would say only, "we have met with a tremendous amount of people." And while he wouldn't confirm or deny if Nigel Lythgoe would be back as a producer, he did admit what everyone knows — Ellen "wasn't comfortable" as a judge.
Reporting by Carole Glines