NEWS
American Idol Cast-Off Erika Van Pelt Was "Confused" By Judges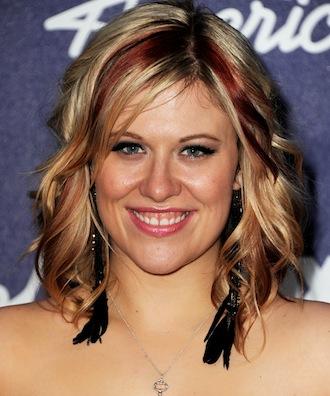 Erika Van Pelt said goodbye to the American Idol stage on Thursday as she was eliminated from the top ten remaining contestants. While the cast-off doesn't "regret" a thing about her journey on the FOX show, Ericka spoke to OK! on Friday about how the judges' comments actually ended up making her more "confused!"
OK! NEWS: AMERICAN IDOL RECAP - ERIKA VAN PELT ELIMINATED FROM THE 2012 TOP 10
"I will admit that Jennifer Lopez's criticism got to the point where it was a little, it was a little much for me to take in and a hard pill to swallow," Erika confessed to OK! on a conference call and added that, "everyone is very opinionated in this business and what ended up happening is that I was really confused."
Article continues below advertisement
While Jennifer, Randy Jackson and Steven Tyler are supposed to be there to help guide the contestants as judges, Erika felt that their critiques only left her more perplexed on how to perform.
"I'll be candid about that - I got really confused, I felt that there were a lot of comments that were contradicted from week to week between them," Erika admitted to OK!, "First I wasn't doing enough, then I was doing too much, and then I wasn't doing enough again and then I was over singing, and there was never a balance. I felt like I could never just sing and be myself without either going to be one or the other."
OK! NEWS: WHAT IS YOUR FAVORITE REALITY SINGING SHOW?
Regardless of her woes with the judges' table, the Rhode Island native is still excited to return for the American Idol tour, where she'll get a chance to sing freely.
"I am looking forward to being able to go out there and perform for the fans, and not have people judging. It puts a whole another perspective on performing."
Reporting By Katie Bruno