NEWS
'American Idol' Champ Phillip Phillips Leaves Hospital After Kidney Surgery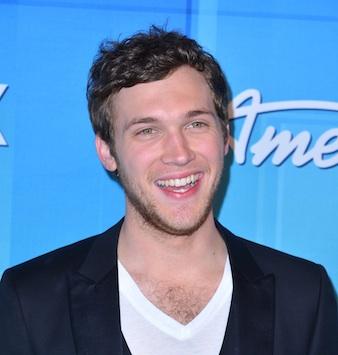 Talk about being a trooper! Phillip Phillips underwent successful kidney surgery in Los Angeles and is already signing authographs for fans!
The American Idol winner told E! News, "I'm out of the hospital and back to work! Looking forward to the future."
OK! NEWS: AMERICAN IDOL WINNER PHILLIP PHILLIPS UNDERGOES KIDNEY SURGERY
The 21-year-old endured a kidney ailment during the season and was released from the hospital yesterday afternoon. In fact, during the season it was revealed that he had eight minor surgeries due to kidney stones. The stones harmed his right kidney, so a stent was temporarily implanted in order for him to complete the competition.
Article continues below advertisement
OK! NEWS: AMERICAN IDOL'S HEEJUN HAN ADMITS HIS BFF & WINNER PHILLIP PHILLIPS IS GETTING SURGERY
Phillip previously told E! News he had "some bad days... and some pretty good days" during the season. Indicating he definitely thought about going ahead with the surgery mid-season, he had "a lot of great doctors and a lot of great people who helped me through it."
Although he's expected to join the other top 10 contestants in the American Idol Live tour on July 6 in Detroit, chances are he needs to rest from surgery before he begins touring next month.
Best wishes for a speedy recovery, Phillip!