NEWS
'American Idol' Recap: San Diego Stuns with Seven Strong Hopefuls, Including Jim Carrey's Daughter!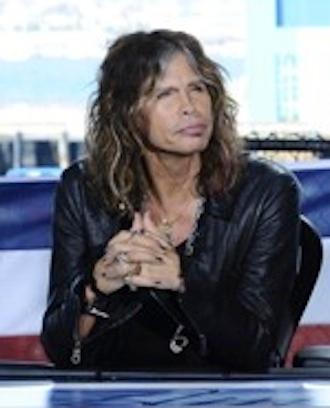 If you didn't get a chance to watch last night's San Diego auditions on American Idol, no worries considering that the NFC championship game ended awfully late!
OK! NEWS: AMERICAN IDOL RECAP — PITTSBURGH PIZAZZ! A JUSTIN BIEBER LOOK-ALIKE AND HALLIE DAY WOWS THE JUDGES! The auditions, held on aircraft carrier the USS Midway, were interrupted by boat horns and jet noise, but it didn't matter. Seven lucky contestants got the green light to go to Hollywood! Kyle Crews, a 19 year-old from the University of California at Berkeley, sang a soulful renditon of Monica's "Angel of Mine." A big hit with the judges, Kyle was called the "best male voice we've heard yet" by Steven Tyler. OK! NEWS: AMERICAN IDOL RECAP — SAVANNAH SMILES WITH A RYAN SEACREST DOUBLE AND STANDOUT PHILLIP PHILLIPS During the special Sunday night episode, Jane Carrey also auditioned. Last name sound familiar? That's because she's Jim Carrey's daughter! Other names to keep an eye on include Ashley Robles with her audition of "I Will Always Love You," along with Aubree Dieckmeyer and Jayrah Gibson. Jason "Wolf" Hamlin and Ali Shields also moved on to the next round, and although Ali may not have been the best singer on the Midway, she did indeed get three coveted "yes" votes. Wednesday's show will move auditions to Aspen, Colo., where we can expect to see a lot more American Idol hopefuls. Did you watch last night? What did you think about the contestants?
Article continues below advertisement