NEWS
'American Idol' Winner Phillip Phillips: "I'm Pushing Myself to Get My Strength Back" After Surgery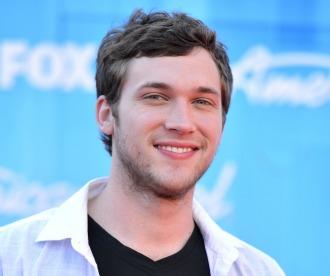 Phillip Phillips hasn't experienced what it's truly like to be the champion of American Idol. Although he won this year's title back in May, Phillip has been battling kidney stones and had to undergo surgery to alleviate some of the pain he's been facing all season. Because of that, he was unable to head out on the promotional tour with runner-up Jessica Sanchez following the finale.
But thankfully, Phillip says the surgery went well and that his recovery is going even better. He hopes to be at the top of his game when the top 10 contestants hit the road on the American Idol summer tour next week.
Article continues below advertisement
Phillip underwent multiple surgeries through the season and had to bow out of activities the other Idols got to participate in, like the Ford commercials. But Phillip says although the pain was excrutiating at times, it was obviously all worth it in the end.
"It started last year, during the summer," he recalled of his kidney problems. "I went to the doctor and they found out it was kidney stones, so they had surgery done to help get those out and to pass them... More just kept coming in. So I had all together before the last show... I had, like, five surgeries."